Molecules — Open Access Journal
Impact Factor: 3.098 (2017) ; 5-Year Impact Factor: 3.268 (2017)
Latest Articles
Effects of Different Cultivation Parameters on the Production of Surfactin Variants by a Bacillus subtilis Strain
Molecules 2018, 23(10), 2675; https://doi.org/10.3390/molecules23102675 (registering DOI) -
18 October 2018
Abstract
Surfactins are lipopeptide-type biosurfactants produced mainly by Bacillus species, consisting of a peptide loop of seven amino acids and a hydrophobic fatty acid chain (C12–C16). These molecules have been proven to exhibit various biological activities; thus, their therapeutic and
[...] Read more.
Surfactins are lipopeptide-type biosurfactants produced mainly by
Bacillus
species, consisting of a peptide loop of seven amino acids and a hydrophobic fatty acid chain (C
12
–C
16
). These molecules have been proven to exhibit various biological activities; thus, their therapeutic and environmental applications are considered. Within the surfactin lipopeptide family, there is a wide spectrum of different homologues and isomers; to date, more than 30 variants have been described. Since the newest members of these lipopeptides were described recently, there is no information that is available on their characteristic features, e.g., the dependence of their production from different cultivation parameters. This study examined the effects of both the different carbon sources and various metal ions on the surfactin production of a selected
B. subtilis
strain. Among the applied carbon sources, fructose and xylose had the highest impacts on the ratio of the different variants, regarding both the peptide sequences and the lengths of the fatty acids. Furthermore, the application of metal ions Mn
2+
, Cu
2+
and Ni
2+
in the media completely changed the surfactin variant compositions of the fermenting broths leading to the appearance of methyl esterified surfactin forms, and resulted in the appearance of novel surfactin variants with fatty acid chains containing no more than 11 carbon atoms.
Full article
►

▼

Figures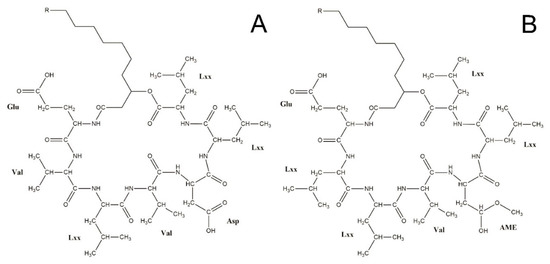 Figure 1
News
Conferences
20–26 January 2019
The 4th International Conference on Aggregation Induced Emission

15–17 May 2019
2nd Molecules Medicinal Chemistry Symposium – Facing Novel Challenges in Drug Discovery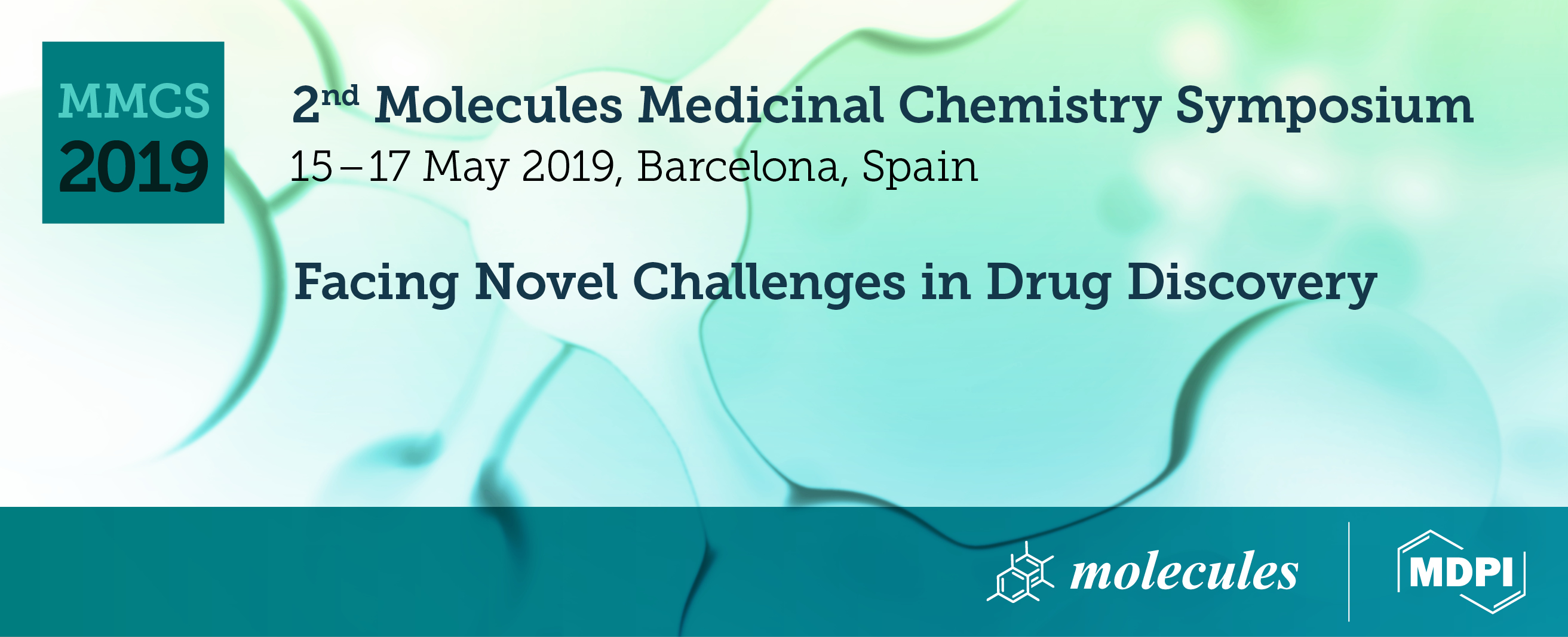 21–25 October 2018
Frontiers in Chemistry, Armenia (ArmChemFront 2018)

Special Issues
Topical Collections
Jobs in Research