Conferences
Upcoming MDPI Conferences (2)
12 June 2020
1st Webinar Series on Molecules - an Open Access Journal
online
Sample Preparation, Quo Vadis: Current Status of Sample Preparation Approaches
Sample preparation is and always will be the most important step in chemical analysis. Numerous techniques, methods, methodologies, and approaches are available in the literature, offering a wide range of analytical tools to the lab practitioner. Analytical scientists all over the world must deal with the development of protocols for a plethora of analytes in various sample matrices. Extraction techniques, either sorbent or solvent-based, provide the necessary tools to handle the sample in such a way that all its information can be revealed, exploiting all advantages of instrumentation to the fullest and prolonging the lifetime of the instrument for seamless operation.
In the last decade, advances in sample pretreatment are following green chemistry and green analytical chemistry demands, focusing on miniaturization and automation as well as by using the least possible amount of organic solvents. The question, then, is how far have we come now and what are the future perspectives?
This webinar will provide a short introduction to sample preparation and include selective presentation of three state-of-the-art, representative extraction techniques: solid phase extraction, fabric phase sorptive extraction, and paper-based sorptive extraction. The related Special Issue "Sample Preparation, Quo Vadis: Current Status of Sample Preparation Approaches", which will be published by the open access journal Molecules, is open for submissions should you have a relevant paper ready for publication. More details can be found here.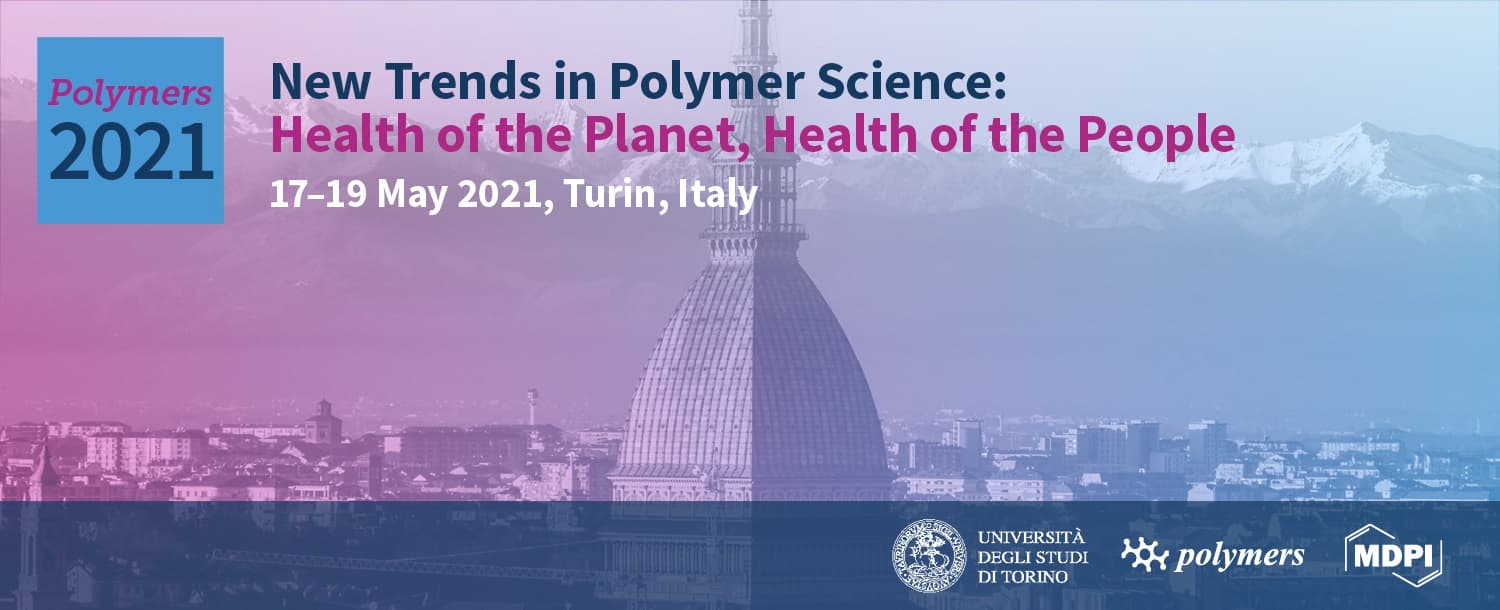 17–19 May 2021
Polymers 2021 -New Trends in Polymer Science: Health of the Planet, Health of the People
Turin, Italy
We are very proud and honored to announce the international conference Polymers 2021 - New Trends in Polymers Science: Health of the Planet, Health of the People, organized in collaboration with the MDPI open access journal Polymers. The conference will be held in Turin, Italy, on May 17–19, 2021.
The purpose of the meeting is to bring together scientists from academia and industry to present leading-edge research on the advancements in polymer science and technology in all its main aspects, with a particular emphasis on those aiming to preserve and improve the health of the planet and of people, as per title. Both oral and poster contributions are welcome. The broad themes that will be addressed during the conference include synthesis, modification, and characterization of synthetic and natural polymers, polymers from green chemistry, polymer hybrids, nanocomposites, polymer biomaterials, polymers in drug delivery and tissue engineering, polymers for human health, bio-based and biodegradable polymers, polymer recycling and re-use, polymers for the environment, functional polymers, and polymers in energy, among others.
Molecules announces selected third-party conferences. In case you would like to announce your own event on the Molecules website, please fill out the following form to apply for the announcement of a conference or other academic event (seminar, workshop).
Upcoming Partner Conferences (19)