Pharmaceutics — Open Access Journal
Pharmaceutics
(ISSN 1999-4923; CODEN: PHARK5) is a
peer-reviewed
open access journal on the science and technology of pharmaceutics and biopharmaceutics, and is published quarterly online by MDPI.
Open Access - free for readers, with article processing charges (APC) paid by authors or their institutions.
High visibility: indexed by the Science Citation Index Expanded (Web of Science), BIOSIS Previews and Scopus (CiteScore: 2.90). Citations available in PubMed, full-text archived in PubMed Central.
Rapid publication: manuscripts are peer-reviewed and a first decision provided to authors approximately 16 days after submission; acceptance to publication is undertaken in 5.8 days (median values for papers published in the first half of 2018).
Recognition of reviewers: reviewers who provide timely, thorough peer-review reports receive vouchers entitling them to a discount on the APC of their next publication in any MDPI journal, in appreciation of the work done.
Impact Factor: 3.746 (2017)
Latest Articles
Chitosan-Polylactide/Hyaluronic Acid Complex Microspheres as Carriers for Controlled Release of Bioactive Transforming Growth Factor-β1
Pharmaceutics 2018, 10(4), 239; https://doi.org/10.3390/pharmaceutics10040239 (registering DOI) -
17 November 2018
Abstract
Chitosan(CH)-polylactide(PLA) copolymers containing varied PLA percentages were synthesized using a group-protection method and one of them with solubility in water-based solvents was used to prepare CH-PLA/hyaluronic acid (HA) complex microspheres for the delivery of transforming growth factor-β1 (TGF-β1). An emulsification processing method was
[...] Read more.
Chitosan(CH)-polylactide(PLA) copolymers containing varied PLA percentages were synthesized using a group-protection method and one of them with solubility in water-based solvents was used to prepare CH-PLA/hyaluronic acid (HA) complex microspheres for the delivery of transforming growth factor-β1 (TGF-β1). An emulsification processing method was developed for producing TGF-β1-loaded CH-PLA/HA microspheres using sodium tripolyphosphate (TPP) as ionic crosslinker and the size of the microspheres was devised to the micron level in order to achieve high encapsulating efficiency. The encapsulating efficiency, swelling property and release administration of the microspheres could be synergistically regulated by PLA component, the applied TPP dose and the incorporated HA amount. In comparison to CH/HA microspheres, the CH-PLA/HA microspheres had greatly reduced TGF-β1 release rates and were able to administrate the TGF-β1 release at controlled rates over a significant longer period of time. The released TGF-β1 was detected to be bioactive when compared to the free TGF-β1. These results suggest that the presently developed CH-PLA/HA complex microspheres have promising potential in delivering TGF-β1 for cartilage repair applications where the applied TGF-β1 amount in the early stage needs to be low whilst the sustained TGF-β1 release at an appropriate dose in the later stage has to be maintained
Full article
►

▼

Figures
Figure 1
News
30 October 2018
Institutional Open Access Agreement between Bill and Melinda Gates Foundation and MDPI
Conferences
15–17 May 2019
2nd Molecules Medicinal Chemistry Symposium – Facing Novel Challenges in Drug Discovery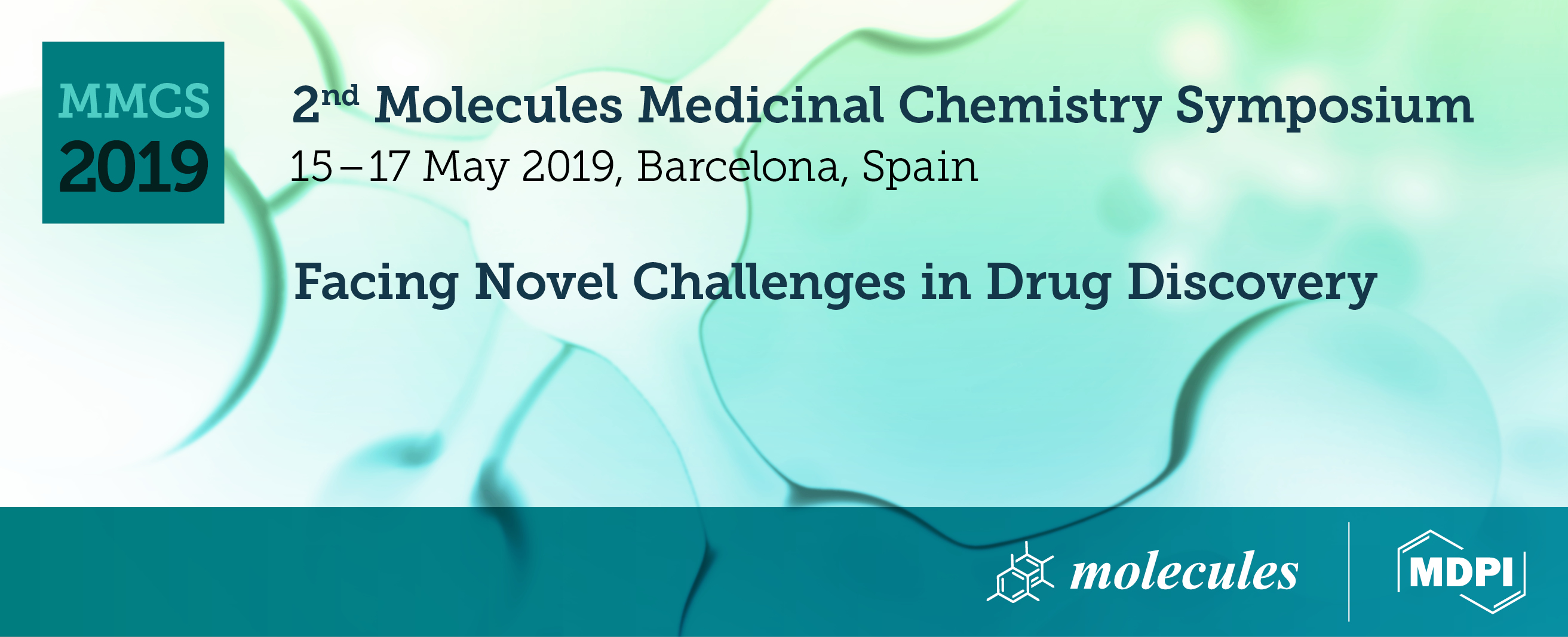 Special Issues
Jobs in Research