In Vitro Anti-Diabetic, Anti-Inflammatory, Antioxidant Activities and Toxicological Study of Optimized Psychotria malayana Jack Leaves Extract
Abstract
Psychotria malayana
Jack (Family: Rubiaceae, local name: Salung) is a traditional herb used to treat diabetes. A previous study by our research group demonstrated that
P. malayana
methanolic and water extract exhibits significant potential as an effective agent for managing diabetes. Further research
[...] Read more.
Psychotria malayana
Jack (Family: Rubiaceae, local name: Salung) is a traditional herb used to treat diabetes. A previous study by our research group demonstrated that
P. malayana
methanolic and water extract exhibits significant potential as an effective agent for managing diabetes. Further research has been performed on the extraction optimization of this plant to enhance its inhibitory activity against α-glucosidase, a key enzyme associated with diabetes, and to reduce its toxicity. The objectives of this study are to evaluate the anti-diabetic, anti-inflammatory, and antioxidant properties of the optimized
P. malayana
leaf extract (OE), to evaluate its toxicity using a zebrafish embryo/larvae model, and to analyze its metabolites. The anti-diabetic effects were assessed by investigating α-glucosidase inhibition (AGI), while the inflammation inhibitory activity was performed using the soybean lipoxygenase inhibitory (SLOXI) test. The assessment of antioxidant activity was performed utilizing FRAP and DPPH assays. The toxicology study was conducted using the zebrafish embryo/larvae (
Danio rerio
) model. The metabolites present in the extracts were analyzed using GC-MS and LC-MS. OE demonstrated significant AGI and SLOXI activities, represented as 2.02 and 4.92 µg/mL for IC
50
values, respectively. It exhibited potent antioxidant activities as determined by IC
50
values of 13.08 µg/mL (using the DPPH assay) and 95.44 mmol TE/mg DW (using the FRAP assay), and also demonstrated an LC
50
value of 224.29 µg/mL, which surpasses its therapeutic index of 111.03. OE exhibited a higher therapeutic index compared to that of the methanol extract (13.84) stated in the previous state of the art. This suggests that OE exhibits a lower level of toxicity, making it safer for use, and has the potential to be highly effective in its anti-diabetic activity. Liquid chromatography–mass spectrometry (LC-MS) and gas chromatography–mass spectrometry (GC-MS) demonstrated the presence of several constituents in this extract. Among them, several compounds, such as propanoic acid, succinic acid, D-tagatose, myo-inositol, isorhamnetin, moracin M-3′-O-β-D-glucopyranoside, procyanidin B3, and leucopelargonidin, have been reported as possessing anti-diabetic and antioxidant activities. This finding offers great potential for future research in diabetes treatment.
Full article
►

▼

Show Figures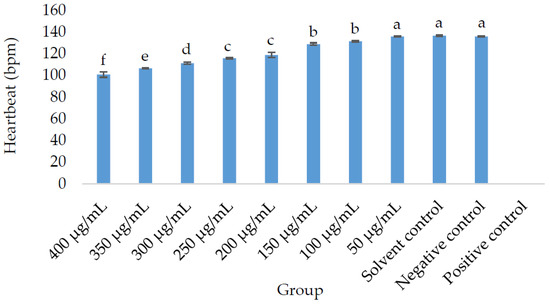 Figure 1