Conferences
Upcoming MDPI Conferences (2)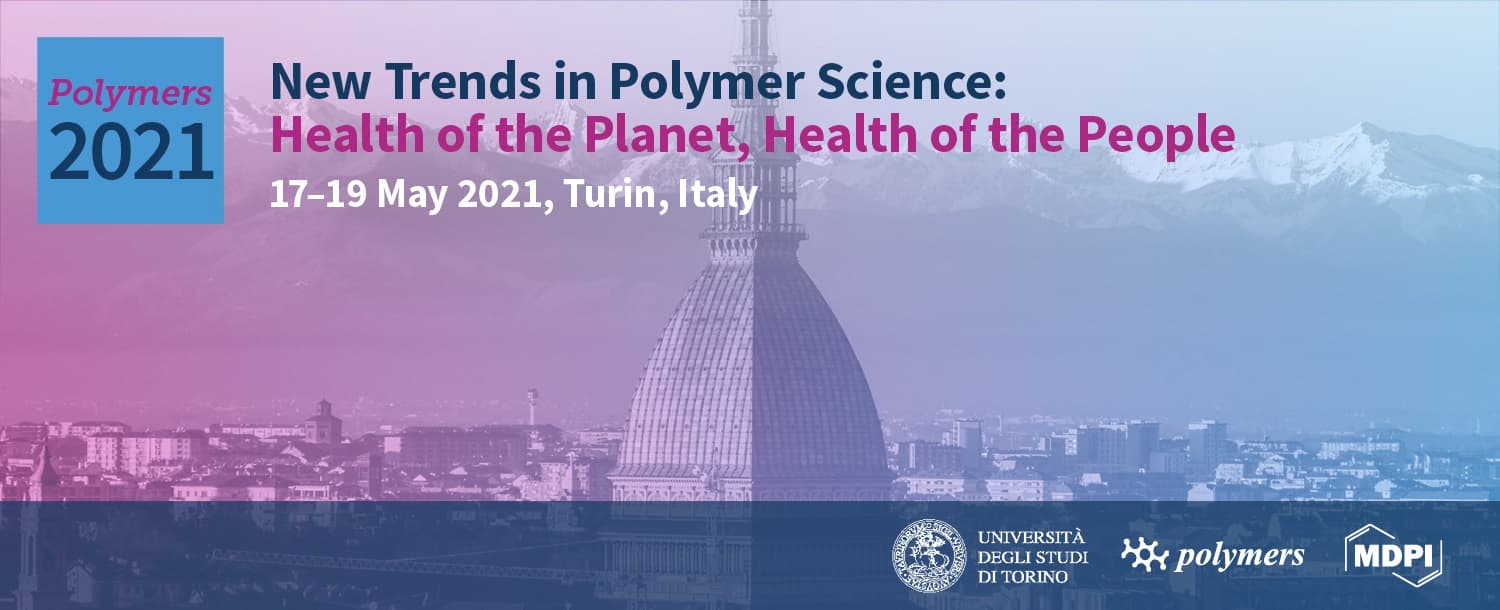 17–19 May 2021
Polymers 2021 -New Trends in Polymer Science: Health of the Planet, Health of the People
Turin, Italy
We are very proud and honored to announce the international conference Polymers 2021 - New Trends in Polymers Science: Health of the Planet, Health of the People, organized in collaboration with the MDPI open access journal Polymers. The conference will be held in Turin, Italy, on May 17–19, 2021.
The purpose of the meeting is to bring together scientists from academia and industry to present leading-edge research on the advancements in polymer science and technology in all its main aspects, with a particular emphasis on those aiming to preserve and improve the health of the planet and of people, as per title. Both oral and poster contributions are welcome. The broad themes that will be addressed during the conference include synthesis, modification, and characterization of synthetic and natural polymers, polymers from green chemistry, polymer hybrids, nanocomposites, polymer biomaterials, polymers in drug delivery and tissue engineering, polymers for human health, bio-based and biodegradable polymers, polymer recycling and re-use, polymers for the environment, functional polymers, and polymers in energy, among others.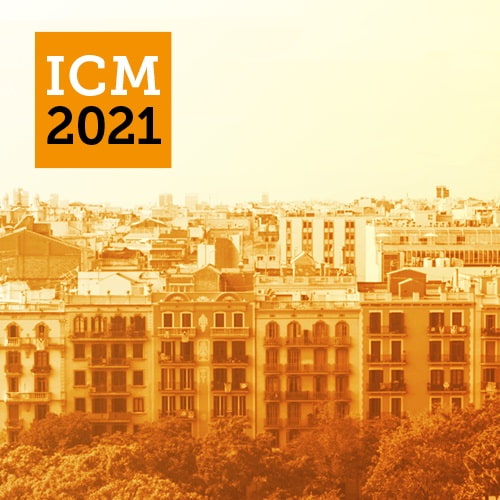 20–22 October 2021
The 4th International Conference on Materials: Advanced and Emerging Materials
Barcelona Spain
On behalf of the organizing committee, it is my great pleasure to invite you to the 4th International Conference of Materials, organized by MDPI's Open Access journal Materials. The aim is to make this event a forum for discussion, knowledge exchange and fruitful interactions among participants in this exponentially growing field.
Stakeholders from academia and industry as well as from governments and research institutes are welcome to join this event and share their findings on various topics related to materials, such as:
Materials Characterization
Nanotechnology in Material Sciences and Engineering
Materials Processing and Manufacturing
Soft and Bio-materials
Fibers and Membranes
Optical, Electrical and Magnetic Materials
We are very enthusiastic about this 4th Materials Conference and are relying on you to make it a successful event.
We look forward to meeting you in Barcelona!
Pharmaceutics announces selected third-party conferences. In case you would like to announce your own event on the Pharmaceutics website, please fill out the following form to apply for the announcement of a conference or other academic event (seminar, workshop).
Upcoming Partner Conferences (2)

17 November 2020–28 June 2021
Vebleo Webinar-2020 (International Science, Engineering and Technology Conferences & Webinars)
Stockholm, Sweden
Vebleo brings scientists, clinical researchers, research scholars, industrial, pharmaceutical and biotechnological companies, regulatory authorities, and others scientific community together. We have 200+ confirmed speakers and 800+ participation till date from 17 November 2020 to 28 June 2021 in the webinars.
Topics of the seminar include:
Webinar on Nanomedicine, Nanomaterials and Nanotechnology (3NANO)
Webinar on Materials Science, Engineering and Technology
Webinar on Graphene Technology
Webinar on Discovery, Formulation and Preformulation of Self Emulsifying Drug Delivery System
Webinar on Genetics and Molecular Biology
For further information and details, write us to [email protected]

11–14 May 2021
12th World Meeting on Pharmaceutics, Biopharmaceutics and Pharmaceutical Technology
Vienna, Austria
The 12th PBP World Meeting will be held from 11–14 May 2021 in Vienna.
This conference series has gained an ever-increasing impact among pharmaceutical scientists: with more than 1000 submitted abstracts and more than 1300 participants, it has become a well-established major meeting attracting scientists from all over the world.
The entire spectrum of topics ranging from engineering aspects during the manufacturing process, to the portfolio of commercially available excipients enabling the formulation of a large variety of medicinal products; the underlying physico-chemical principles; cutting-edge characterization techniques; and potential pitfalls and hurdles to be overcome during product development, manufacturing, and characterization, will be addressed.
During the entire conference, the accompanying exhibition ResearchPharm® will provide a cross-disciplinary platform for pharmaceutical scientists working in all fields of drug development in industry, academia, and regulatory bodies. This exhibition is steadily growing and offers the possibility to present and learn about the newest trends and products in the area
of pharmaceutical ingredients, developing and processing equipment, analytical technologies, medicinal products, medical devices, and contract manufacturing.
In addition, young and experienced scientists from academia and industry will present their latest research achievements in the form of posters, allowing for fruitful exchanges with the authors.
The meeting is intended to bring together people working in fundamental and applied academic research, in the chemical and pharmaceutical industry and the regulatory field, offering the opportunity to initiate fruitful discussions and collaborations. The organizing committee cordially invites you to join the 12th World Meeting and would be glad to welcome you in Vienna, Austria!