(Z)-5-(3′,4′-Bis(benzyloxy)benzylidene)furan-2(5H)-one
Abstract
Over the years secondary metabolites have been considered as lead molecules both in their natural form and as templates for medicinal chemistry. Some secondary metabolites such as polyphenols and flavan-3-ols exert beneficial effects after a modification by the microbiota. Synthetic precursors of some
[...] Read more.
Over the years secondary metabolites have been considered as lead molecules both in their natural form and as templates for medicinal chemistry. Some secondary metabolites such as polyphenols and flavan-3-ols exert beneficial effects after a modification by the microbiota. Synthetic precursors of some of these modified compounds, in turn, carried a γ-alkylidenebutenolide moiety which characterizes a large class of bioactive natural products endowed with a wide range of biological activities. For these reasons stereoselective preparation of γ-alkylidenebutenolide continues to be an important issue for organic chemists. Our objective is to synthetize the novel compound (
Z
)-5-(3′,4′-bis(benzyloxy)benzylidene)furan-2(5
H
)-one in a stereocontrolled-one-pot reaction. The product was obtained in good yield. Furthermore, the theoretical investigation of the transition states suggests a new procedure to achieve Z-isomer of β-unsubstituted γ-alkylidenebutenolide.
Full article
►

▼

Show Figures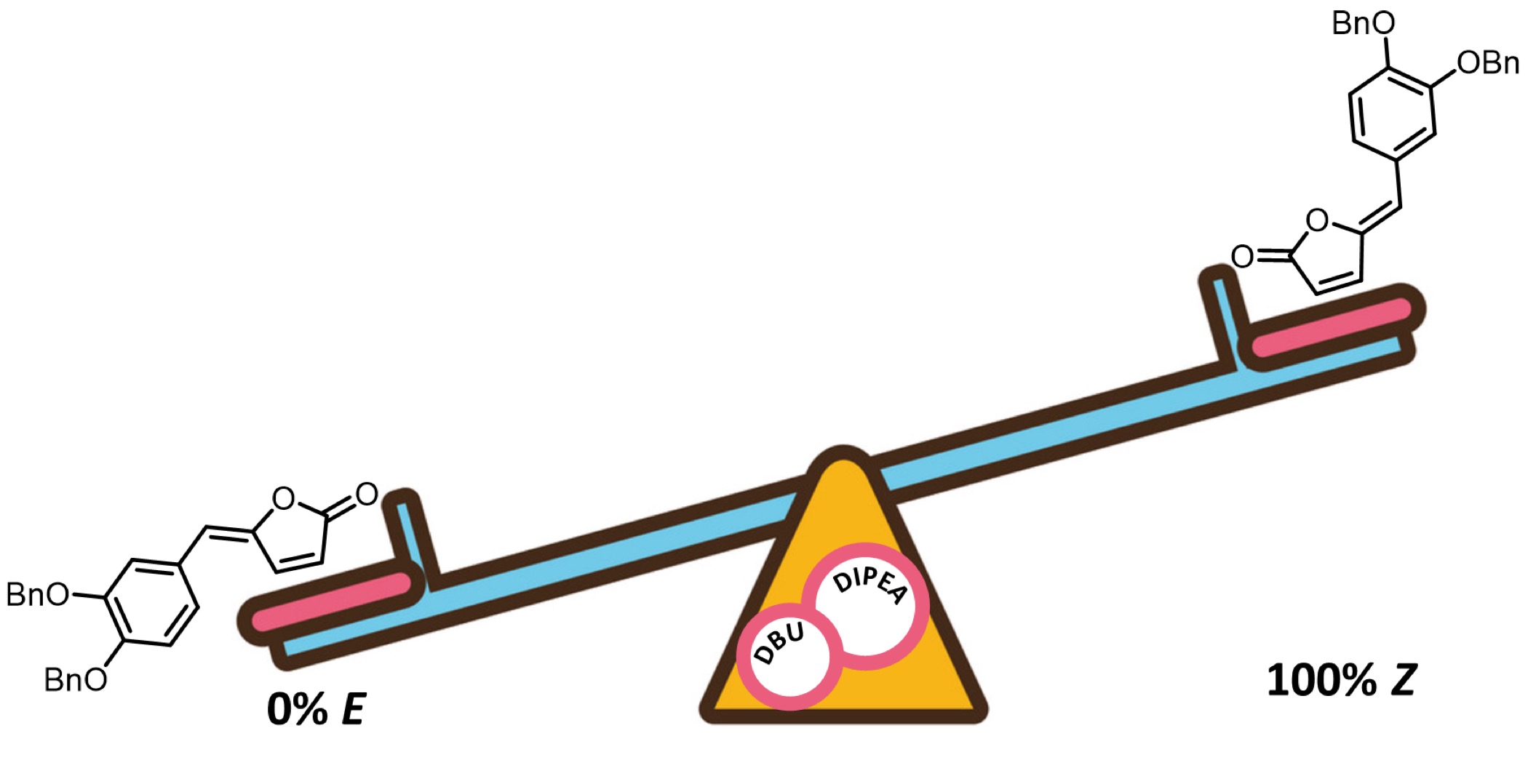 Graphical abstract