Microorganisms — Open Access Journal
Microorganisms
(ISSN 2076-2607; CODEN: MICRKN) is a scientific
peer-reviewed
open access microbiology journal published monthly online by MDPI.
Open Access - free for readers, with article processing charges (APC) paid by authors or their institutions.
High Visibility: indexed by the Science Citation Index Expanded (SCIE - Web of Science), BIOSIS Previews (Web of Science) and other databases. Citations available in PubMed, full-text archived in PubMed Central.
Rapid publication: manuscripts are peer-reviewed and a first decision provided to authors approximately 21.2 days after submission; acceptance to publication is undertaken in 3.4 days (median values for papers published in this journal in the second half of 2018).
Recognition of reviewers: reviewers who provide timely, thorough peer-review reports receive vouchers entitling them to a discount on the APC of their next publication in any MDPI journal, in appreciation of the work done.
Testimonials: See what our authors say about the Microorganisms.
Latest Articles
Refined versus Extra Virgin Olive Oil High-Fat Diet Impact on Intestinal Microbiota of Mice and Its Relation to Different Physiological Variables
Microorganisms 2019, 7(2), 61; https://doi.org/10.3390/microorganisms7020061 (registering DOI) -
23 February 2019
Abstract
Extra virgin olive oil (EVOO) has been reported to have a distinct influence on gut microbiota in comparison to other fats, with its physiological benefits widely studied. However, a large proportion of the population consumes olive oil after a depurative process that not
[...] Read more.
Extra virgin olive oil (EVOO) has been reported to have a distinct influence on gut microbiota in comparison to other fats, with its physiological benefits widely studied. However, a large proportion of the population consumes olive oil after a depurative process that not only mellows its taste, but also deprives it of polyphenols and other minority components. In this study, we compare the influence on the intestinal microbiota of a diet high in this refined olive oil (ROO) with other fat-enriched diets. Swiss Webster mice were fed standard or a high-fat diet enriched with EVOO, ROO, or butter (BT). Physiological parameters were also evaluated. At the end of the feeding period, DNA was extracted from feces and the 16S rRNA was pyrosequenced. The group fed ROO behaved differently to the EVOO group in half the families with statistically significant differences among the diets, with higher comparative levels in three families—Desulfovibrionaceae, Spiroplasmataceae, and Helicobacteraceae—correlating with total cholesterol. These results are again indicative of a link between specific diets, certain physiological parameters and the prevalence of some taxa, but also support the possibility that polyphenols and minor components of EVOO are involved in some of the proposed effects of this fat through the modulation of the intestinal microbiota
Full article
►

▼

Figures
Graphical abstract
News
24 January 2019
JAMS Journals: A Low-Cost Publishing Platform
Conferences
6–7 March 2019
5th Microbiome R&D and Business Collaboration Congress: Asia

24–25 October 2019
4th World Summit & Expo on Food Technology and Probiotics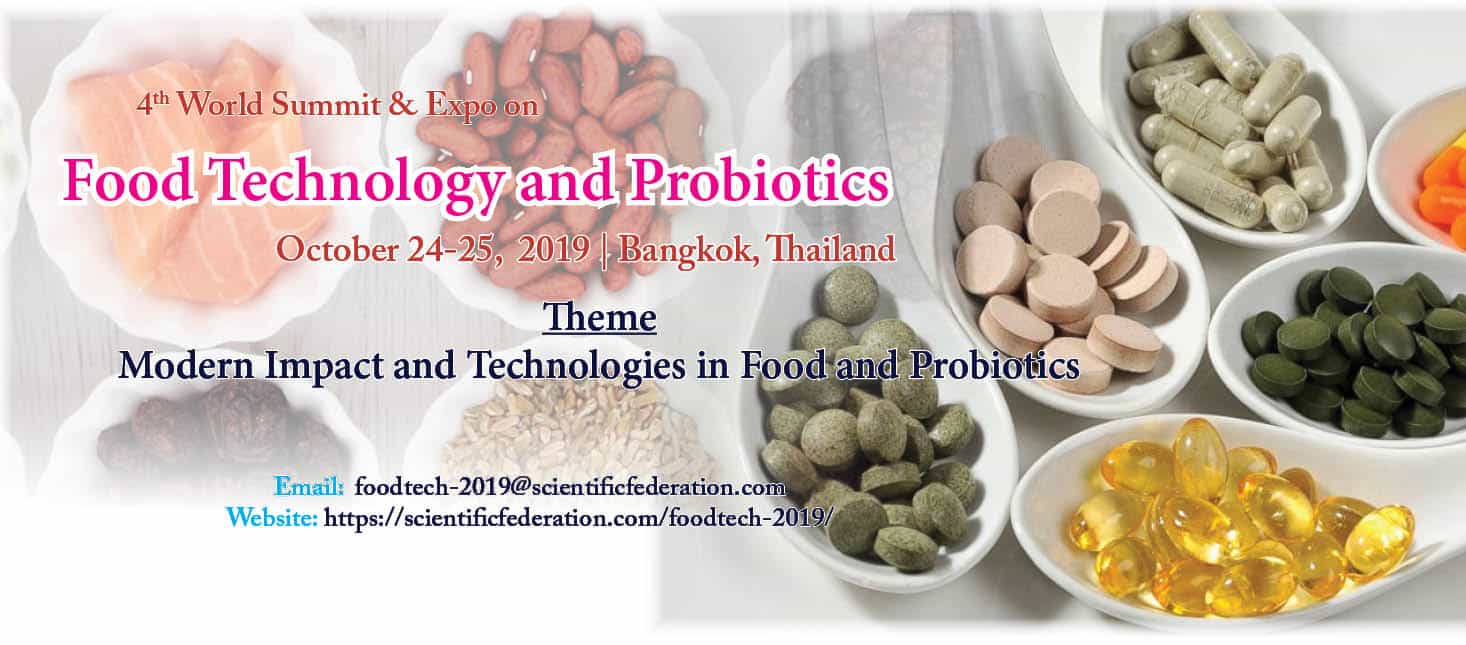 13–15 November 2019
International Conference on Microbiology and Pathology Research (ICMPR)

Special Issues
Topical Collections
Jobs in Research