Languages — Open Access Journal
Languages
(ISSN 2226-471X) is an international, multidisciplinary,
peer-reviewed
open access journal on interdisciplinary studies of languages, and is published quarterly online by MDPI. The first issue has been released in 2016.
Open Access free for readers, free publication for well-prepared manuscripts submitted before 1 July 2019.
High visibility: Indexed in ERIH Plus.
Rapid publication: manuscripts are peer-reviewed and a first decision provided to authors approximately 43.8 days after submission; acceptance to publication is undertaken in 7 days (median values for papers published in this journal in the second half of 2018).
Recognition of reviewers: reviewers who provide timely, thorough peer-review reports receive vouchers entitling them to a discount on the APC of their next publication in any MDPI journal, in appreciation of the work done.
Latest Articles
News
Conferences
18 October 2019
4th Workshop on Sound Change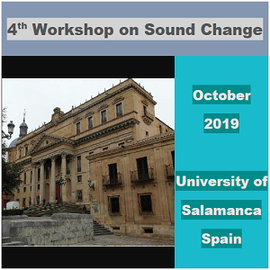 Special Issues