Topic Editors
Signals and Images Laboratory, Institute of Information Science and Technologies "A. Faedo" (ISTI), National Research Council of Italy (CNR), Via Moruzzi, 1, Pisa, Italy
Institute of Information Science and Technologies, National Research Council of Italy, Signals and Images Laboratory, Via Moruzzi, 1, 56124 Pisa, Italy
1. Department of Computing and Control Engineering, University of Chemistry and Technology in Prague, 166 28 Prague, Czech Republic
2. Czech Institute of Informatics, Robotics and Cybernetics, Czech Technical University in Prague, 166 36 Prague, Czech Republic
Machine Learning and Biomedical Sensors
Abstract submission deadline
31 October 2023
Manuscript submission deadline
31 December 2023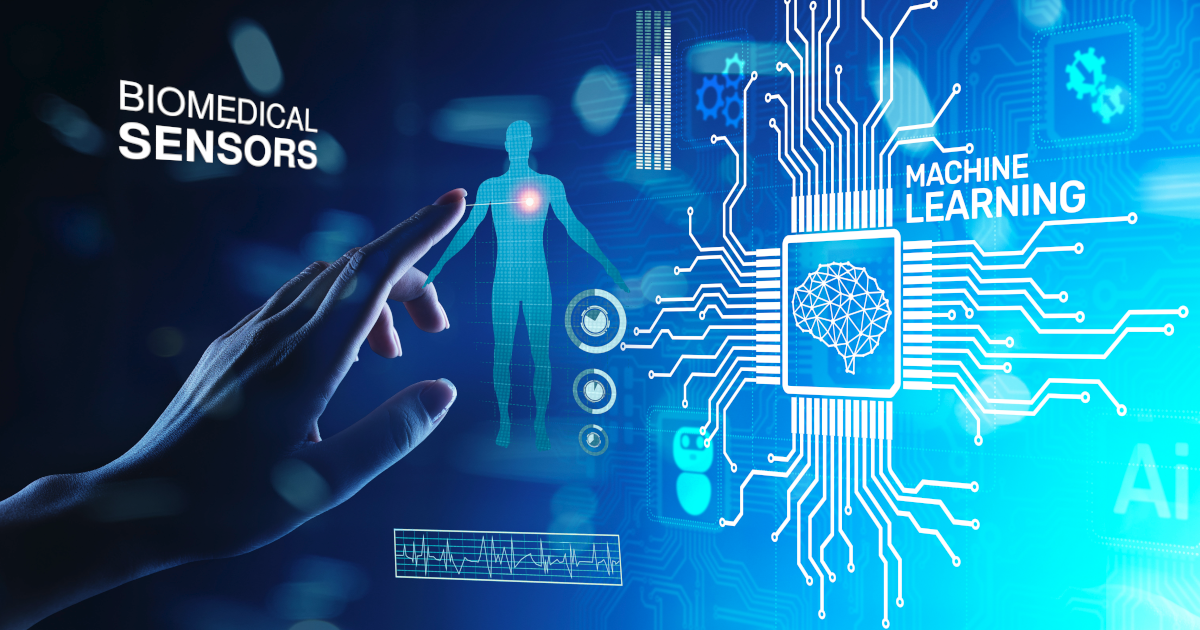 Topic Information
Dear Colleagues,
The increase in the information collected by an ever-growing number of biomedical sensors connected to the internet, together with the availability of a network of services recording any biological, physical, clinical and other kinds of data, has made the soil fertile for the significant use of machine learning (ML). It has become possible to use the various biomedical devices in the most diverse environments (at the depths of the seas, high altitudes, in space) in hospitals as well at home or outdoors, opening up new scenarios that were not previously conceivable. In this context, machine learning has shown great potential and might provide solutions to many issues concerning life on our planet. This Topic aims to present the most recent and innovative solutions leveraging the interplay between biomedical sensors and machine learning. Advanced and modern data-driven methods and learning approaches are sought to correlate and understand heterogeneous data in providing accurate classifications and predictions. The perspective opened by pervasive and edge computing should be properly transferred to the biomedical domain by devising novel activity monitoring and physiological computing paradigms. From the point of view of innovative sensing technologies, new transducers coupled with embedded computing for obtaining smart and possibly miniaturized or minimally invasive devices should be investigated. In such a panorama, the role of machine learning and artificial intelligence, more generally, should be adequately understood together with the issues related to their perception. In addition, user acceptance and privacy issues are important aspects to be assessed in real experimentation, which is necessary for clinical validation of the proposed technological solutions. The Topic, through its participating journals, is therefore seeking contributions that explore multifaced aspects of the convergence between biomedical sensors and machine learning: from fundamental elements related to computing over sensor networks and federated learning to innovative sensing principles and technologies for smart devices, from clinical experimentation and validation in healthcare scenarios to general application in ambient assisted living, contextually with the concurrent assessment of privacy and user acceptance factors.
Human physiology & physiological computing
Multimedia data analysis
Digital signal and image processing
Computer vision in biomedical sensing
New materials and approaches for smart biomedical sensors
Artificial intelligence over networks of biomedical sensors
Protocols and middleware for smart biomedical sensors
Sensors for Active and Healthy Ageing
Internet of Biomedical Things (IoBT)
Pilot studies and clinical validation
User experience and acceptance of Artificial Intelligence in biomedical sensors
Privacy and security issues
Big Data
Teleassistance & telemedicine
Signals analysis & statistics methods
Dr. Massimo Martinelli
Dr. Davide Moroni
Prof. Dr. Aleš Procházka
Topic Editors
Keywords
machine learning
artificial intelligence
biomedicine
decision support systems & recommendation systems
pervasive and mobile computing
embedded computing
monitoring systems based on smart sensors
personalized services for wellbeing
wearable smart sensors
smartphone applications
contactless smart sensors
learning schemes for smart biomedical sensing
incremental learning
reinforcement learning
physical activities monitoring
Participating Journals

Preprints
is a platform dedicated to making early versions of research outputs permanently available and citable. MDPI journals allow posting on preprint servers such as Preprints.org prior to publication. For more details about reprints, please visit
https://www.preprints.org
.
Published Papers (3 papers)