Agarose Stearate-Carbomer940 as Stabilizer and Rheology Modifier for Surfactant-Free Cosmetic Formulations
Viewed by 340
Abstract
Some commonly used surfactants in cosmetic products raise concerns due to their skin-irritating effects and environmental contamination. Multifunctional, high-performance polymers are good alternatives to overcome these problems. In this study, agarose stearate (AS) with emulsifying, thickening, and gel properties was synthesized. Surfactant-free cosmetic
[...] Read more.
Some commonly used surfactants in cosmetic products raise concerns due to their skin-irritating effects and environmental contamination. Multifunctional, high-performance polymers are good alternatives to overcome these problems. In this study, agarose stearate (AS) with emulsifying, thickening, and gel properties was synthesized. Surfactant-free cosmetic formulations were successfully prepared from AS and carbomer
940
(CBM
940
) mixed systems. The correlation of rheological parameter with skin feeling was determined to study the usability of the mixed systems in cosmetics. Based on rheological analysis, the surfactant-free cosmetic cream (SFC) stabilized by AS-carbomer
940
showed shear-thinning behavior and strongly synergistic action. The SFC exhibited a gel-like behavior and had rheological properties similar to commercial cosmetic creams. Scanning electron microscope images proved that the AS-CBM
940
network played an important role in SFC's stability. Oil content could reinforce the elastic characteristics of the AS-CBM
940
matrix. The SFCs showed a good appearance and sensation during and after rubbing into skin. The knowledge gained from this study may be useful for designing surfactant-free cosmetic cream with rheological properties that can be tailored for particular commercial cosmetic applications. They may also be useful for producing medicine products with highly viscous or gel-like textures, such as some ointments and wound dressings.
Full article
►

▼

Show Figures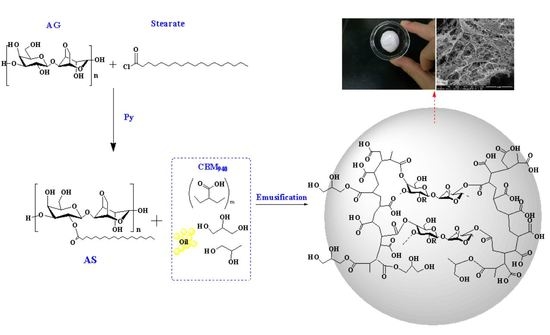 Graphical abstract