10th Anniversary of Vaccines
The year 2022 marks the 10th anniversary of Vaccines, a peer-reviewed, open access journal focused on laboratory and clinical vaccine research, utilization and immunization. Vaccines has published more than 2800 papers from over 16,000 authors. More than 4,200 reviewers have submitted at least one review report. We value the contributions made by authors and reviewers. To celebrate the 10th anniversary of Vaccines, we are arranging a series of special content and events. We hope that you will join us in celebrating this milestone of our journal, and enjoy the collection below.
Best Wishes from the Editors and Authors
Development and Achievements
View the 10-year timeline infographic here. Trace the development of Vaccines from its origins, with remarkable events.
The inaugural issue is released, and Vaccines is published as a quarterly journal.

Founding Editor-in-Chief: Prof. Dr. Diane M. Harper
Departments of Family Medicine and Obstetrics & Gynecology, Department of Biomedical Engineering, U-M College of Engineering, and Department of Women's and Gender Studies, U-M College of Literature, Science, and the Arts. Areas of Research: HPV-associated diseases; screening and prevention of cervical cancer.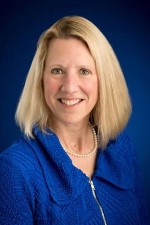 Vaccines is indexed by Scopus (Elsevier), PubMed (NLM) and Emerging Sources Citation Index (ESCI, Web of Science).
Full-text papers are archived in the US National Library of Medicine's (NLM) PubMed Central (PMC).
Vaccines is indexed by Science Citation Index Expanded (SCIE–Web of Science) and BIOSIS Previews (Web of Science).
Vaccines receives its first impact factor of 4.76.
The journal ranks 39/158 (Q1) in the 'Immunology' category and 25/136 (Q1) in the "Medicine, Research & Experimental" category.
Editor-in-Chief: Prof. Dr. Ralph A. Tripp
Dr. Tripp is a Professor and Georgia Research Alliance Eminent Scholar working in vaccine and therapeutic studies in the Department of Infectious Diseases at the University of Georgia. Dr. Tripp's research interest is associated with developing translational disease intervention approaches for respiratory viruses, such as SARS-CoV2, influenza and RSV. His labs investigate the mechanisms of immunity and disease pathogenesis associated with respiratory virus infection, in order to better understand the functional differences between innate and adaptive immune responses that provide the foundation necessary to facilitate vaccine and antiviral therapeutics.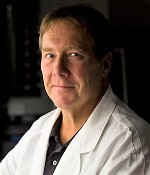 Vaccines publishes its 1000th paper.
The journal is divided into seven topical sections:
Vaccine Adjuvants;
Attenuated/Inactivated/Live and Vectored Vaccines;
Clinical Immunology;
Cellular/Molecular Immunology;
Pathogen–Host Immune Interface;
Human Papillomavirus Vaccines;
Hepatitis Virus Vaccines.
Anniversary Special Issues
Collection of Excellent Works