Mechanical and Magnetic Properties of Double Layered Nanostructures of Tin and Zirconium Oxides Grown by Atomic Layer Deposition
Cited by 2
| Viewed by 1501
Abstract
Double layered stacks of ZrO
2
and SnO
2
films, aiming at the synthesis of thin magnetic and elastic material layers, were grown by atomic layer deposition to thicknesses in the range of 20–25 nm at 300 °C from ZrCl
4
, SnI
[...] Read more.
Double layered stacks of ZrO
2
and SnO
2
films, aiming at the synthesis of thin magnetic and elastic material layers, were grown by atomic layer deposition to thicknesses in the range of 20–25 nm at 300 °C from ZrCl
4
, SnI
4
, H
2
O, and O
3
as precursors. The as-deposited nanostructures consisted of a metastable tetragonal polymorph of ZrO
2
, and a stable tetragonal phase of SnO
2
, with complementary minor reflections from the orthorhombic polymorph of SnO
2
. The hardness and elastic modulus of the stacks depended on the order of the constituent oxide films, reaching 15 and 171 GPa, respectively, in the case of top SnO
2
layers. Nonlinear saturative magnetization could be induced in the stacks with coercive fields up to 130 Oe.
Full article
►

▼

Show Figures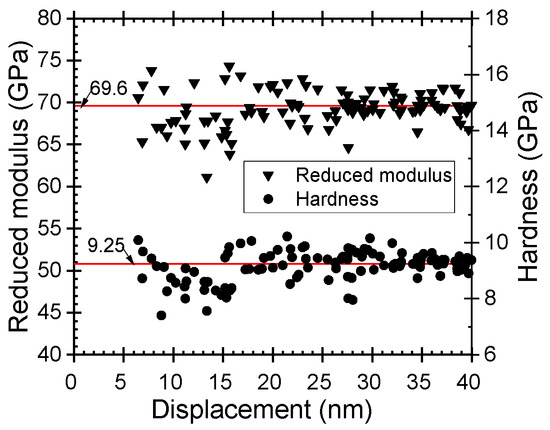 Figure 1