Concentration of Bioactive Phenolic Compounds in Olive Mill Wastewater by Direct Contact Membrane Distillation
Cited by 2
| Viewed by 597
Abstract
Olive mill wastewater (OMW), generated as a by-product of olive oil production, is considered one of the most polluting effluents produced by the agro-food industry, due to its high concentration of organic matter and nutrients. However, OMW is rich in several polyphenols, representing
[...] Read more.
Olive mill wastewater (OMW), generated as a by-product of olive oil production, is considered one of the most polluting effluents produced by the agro-food industry, due to its high concentration of organic matter and nutrients. However, OMW is rich in several polyphenols, representing compounds with remarkable biological properties. This study aimed to analyze the chemical profile as well as the antioxidant and anti-obesity properties of concentrated fractions obtained from microfiltered OMW treated by direct contact membrane distillation (DCMD). Ultra-high performance liquid chromatography (UHPLC) analyses were applied to quantify some phenols selected as phytochemical markers. Moreover, α-Amylase, α-glucosidase, and lipase inhibitory activity were investigated together with the antioxidant activity by means of assays, namely β-carotene bleaching, 2,2′-azino-bis(3-ethylbenzothiazoline-6-sulphonic) acid (ABTS) diammonium salts, 2,2-diphenyl-1-picrylhydrazyl (DPPH) assay, and Ferric Reducing Activity Power (FRAP) tests. MD retentate—which has content of about five times greater of hydroxytyrosol and verbascoside and about 7 times greater of oleuropein than the feed—was more active as an antioxidant in all applied assays. Of interest is the result obtained in the DPPH test (an inhibitory concentration 50% (IC
50
) of 9.8 μg/mL in comparison to the feed (IC
50
of 97.2 μg/mL)) and in the ABTS assay (an IC
50
of 0.4 μg/mL in comparison to the feed (IC
50
of 1.2 μg/mL)).
Full article
►

▼

Show Figures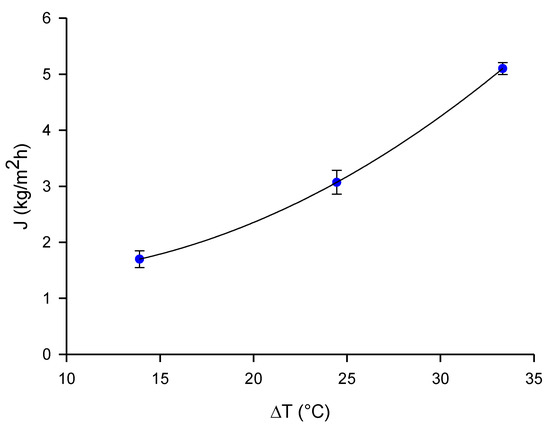 Figure 1