Affiliated Societies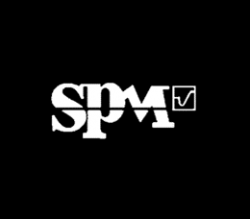 The Portuguese Society of Materials (SPM) was founded in 1981 with the aim of gathering materials scientists and engineers towards the promotion of the Materials Science and Engineering as well as its industrial and technological application. SPM is recognized by the Portuguese Government as a Public Utility Entity. SPM is also a member of FEMS – Federation of the European Materials Societies and EFC – European Federation of Corrosion and also collaborates with other scientific societies, in Portugal and abroad.
Nowadays, SPM includes about 300 individual (researchers, professors, students) and institutional members (Research Laboratories, Materials Departments at Universities and Industrial Companies). SPM has several divisions, which organize/support courses, seminars, meetings and other events/initiative in the following areas:
Corrosion and Protection of Materials
Surface Engineering
Materials and Energy (includes Recycling, Raw Materials and Cork)
Structural Materials (Foundry, Heat Treatment, Fracture)
Functional Materials (Biomaterials and Optical/Opticoelectronic Materials)
Polymers and Composite Materials
There is also a special division (Young SPM) dedicated to students, that is responsible for the the organization of ENEM-National Meeting of Materials Science and Engineering Students takes place every two years
In a regular basis, SPM organizes its MATERIALS Congress, every two years since 1983, being also an International Materials Symposium since 2001. Moreover, SPM joins the annual commemoration of the World Materials Day (that started in 2003), awarding the SPM Prize to the best Master Thesis presented by a graduation student in a topic related with Materials Science and Engineering. Since 2015, SPM awards the Career Prize to acknowledge those that have promoted excellence in technological innovation and scientific research in the field of Materials Science and Engineering.
Besides the collaboration with MDPI and its journals Materials and Metals, SPM continues the publication in Portugal of its journal Ciência & Tecnologia dos Materiais (initiated in 1989), now targeting mainly the industrial community.