Cardiac and Mental Benefits of Mediterranean-DASH Intervention for Neurodegenerative Delay (MIND) Diet plus Forest Bathing (FB) versus MIND Diet among Older Chinese Adults: A Randomized Controlled Pilot Study
Cited by 1
| Viewed by 1660
Abstract
(1) Background: The Mediterranean-DASH intervention for neurodegenerative delay (MIND) diet and forest bathing (FB) are first-line therapies for controlling hypertension. This study aimed to investigate the combined effects of a MIND diet and FB and MIND diet alone among older Chinese patients with
[...] Read more.
(1) Background: The Mediterranean-DASH intervention for neurodegenerative delay (MIND) diet and forest bathing (FB) are first-line therapies for controlling hypertension. This study aimed to investigate the combined effects of a MIND diet and FB and MIND diet alone among older Chinese patients with hypertension. (2) Methods: Seventy-two participants aged >50 with stages 1 or 2 hypertension were randomly assigned to the MIND group (
n
= 23), MIND-FB group (
n
= 25), or control group (
n
= 24). Systolic blood pressure (SBP) (primary outcome), point-of-care tests for blood lipid panel and glucose (Glu), anxiety levels, mood states, body mass index (BMI), waist-to-hip ratio (WHR), and body fat percentage (BFP) were measured. (3) Results: After a four-week intervention, the change in SBP revealed no significant differences between the intervention groups, and SBP tended to decrease in the MIND and MIND-FB groups. Total cholesterol, and low-density lipoprotein (LDL-C) were significantly decreased (
p
< 0.01), Triglycerides (TG) and Glu levels were significantly lower (
p
< 0.05) in the MIND-FB and MIND groups, and the mean differences for anxiety level and negative mood states were significantly lower (
p
< 0.00) in MIND-FB group. (4) Conclusions: The results provide preliminary evidence that the MIND diet and FB are good for promoting cardiac and mental health well-being in the Chinese population.
Full article
►

▼

Show Figures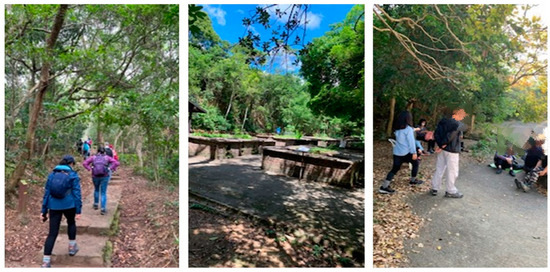 Figure 1