Special Issue "The Role of Forests for Carbon Capture and Storage"
A special issue of Forests (ISSN 1999-4907).
Deadline for manuscript submissions: closed (31 March 2012) | Viewed by 112116

Special Issue Editors Dr. Peter N. Beets
E-Mail
Guest Editor
New Zealand Forest Research Institute Ltd (trading as Scion), Private Bag 3020, 49 Sala Street, Rotorua, New Zealand
Interests: forest carbon stocks and changes; carbon modelling and validation; forest inventory; remote sensing and lidar; impact of disease on growth; forest production and nutrient cycling; impacts of climate change; land use change and forestry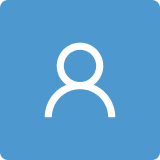 Dr. Chris Goulding
E-Mail
Guest Editor
Principal Scientist, Scion, New Zealand Forest Research Institute Limited, Private Bag 3020, 49 Sala Street, Rotorua 3046, New Zealand

Special Issue Information
Dear Colleagues,
Forests are important carbon reservoirs. At the same time, deforestation will release substantial amounts of carbon. The international community is expecting land owners and managers to play a key role in using forests to capture more carbon in the effort to mitigate climate change.
Policy at international and national government levels through, for example, the Kyoto Protocol and REDD+ activities provide motivation.  How successful are policy initiatives and what should be done differently to encourage carbon capture? How well can forest carbon stocks and stock-changes be efficiently assessed, and how valid are the estimates provided at a country level to the UNFCCC or for forest ownerships within a national scheme such as the New Zealand Emissions Trading Scheme? Fast growing forests can capture carbon quickly but just as easily emit it with short rotations. Natural forests under continuous cover management or conservation can be a permanent carbon sink, but may take a long time to increase the level of growing stock to make a significant difference. What are the modifications to management and harvest planning where Carbon storage is a management objective? What are the potential risks in the future associated with using forests for carbon capture and how are these risks to be mitigated?
We are seeking papers from all around the world on these important questions. This special issue will provide an opportunity to publish the scientific results of research and practice on the past, current and future role of forests to capture and store carbon.
Dr. Peter N. Beets
Dr. Chris Goulding
Guest Editors
Keywords
carbon reservoir assessment
deforestation
permanence of forest sinks
reference levels
forest management
carbon stock changes
REDD+
UNFCCC