Conferences
Upcoming MDPI Conferences (0)
No conferences found for the selection.
JCM announces selected third-party conferences. In case you would like to announce your own event on the JCM website, please fill out the following form to apply for the announcement of a conference or other academic event (seminar, workshop).
Upcoming Partner Conferences (3)
9 January 2021–9 January 2022
New Ultrasonographic Techniques for the Study of the Inferior Vena Cava to Guide Patient Management in Different Clinical Contexts
online

18–19 February 2022
6th International 4 Corners of Cardiology Meeting
Sydney, Australia
On behalf of the 4 Corners of Cardiology (4CC) Organising Committee, we would like to extend an invitation for you to attend the Sixth International 4CC Meeting, which will be held on 18–19 February 2022 at the InterContinental Hotel in Sydney, Australia.
The focus of 4CC 2022 will be on high-level updates, debates, hot topics, and future research directions, focusing on four key areas of cardiovascular medicine:
Risk factors and prevention;
Acute coronary syndromes (ACS);
Arrhythmias;
Heart failure.
This biennial meeting was founded in 2012 as a collaboration between Australia and Europe, driven particularly by Professor Henry Krum, whose legacy remains remembered by educational scholarships that are provided by 4CC.
4CC 2020 brought together leading cardiac specialists, doctors and academics from across the globe to review and present on the four corners of cardiology. 4CC 2022 promises to be another outstanding meeting—and will be one of the first face-to-face cardiovascular meetings since the lifting of COVID-19 restrictions.
This world-class 2-day cardiology meeting will feature a cutting-edge program delivered by leading international and local speakers.
We look forward to seeing you at the meeting.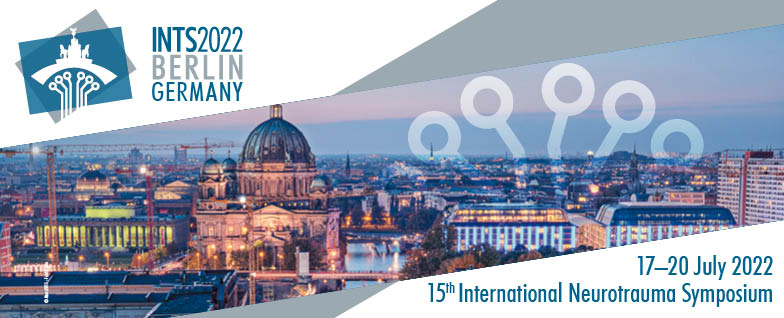 17–20 July 2022
15th International Neurotrauma Symposium
Berlin, Germany
The Symposium of the International Neurotrauma Society is a truly international meeting of minds at the forefront of research in brain and spinal cord injury, showcasing equally the basic and clinical sciences in a model of what the best translational research can be, from concussion to craniectomy, edema to electrocorticography, imaging to inflammation, metabolomics to microdialysis, and everything else in between. The aim is to reflect a perfect balance of plenary lectures given by invited leaders across the wide expanse of the field, papers disseminating the latest cutting-edge research, seminars on global initiatives, and platforms for young investigators in neurotrauma science in the meeting program.
This would be the second time the meeting is held in Germany and there is no better place for this to happen than in Berlin, well known as one of the most exciting and vibrant cities not only in Europe but also in the world. Berlin's advantages as a conference venue include, in particular, the city's scientific landscape.