Toxins Events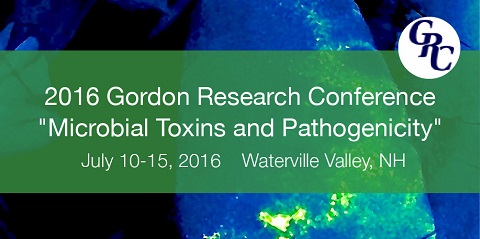 10–15 July 2016
2016 Gordon Research Conference "Microbial Toxins and Pathogenicity"
Waterville Valley, NH
The 2016 Gordon Research Conference (GRC) "Microbial Toxins and Pathogenicity" and its companion Gordon Research Seminar (GRS) are designed to showcase exciting, innovative basic and applied research in the infectious disease fields while promoting intensive discussion and networking between new and veteran researchers from academia, government, medicine and biotech. This biennial international conference continues to be regarded by the microbial pathogenesis community as our premier venue for intellectual exchange. To be held July 9-15 at the Waterville Valley Resort in New Hampshire, the 2016 Conference is led by Chair Virginia Miller, PhD and Vice Chair Andrew Camilli, PhD. Nine sessions will feature 31 invited speakers plus 4 selected from the GRS, chosen to integrate cutting-edge research on: bacterial toxins, virulence regulation, pathogenesis, pathogen evolution, pathogen encounters with host cells, basics of bacterial pathogens, and innate immune responses.