Conferences
Upcoming MDPI Conferences (1)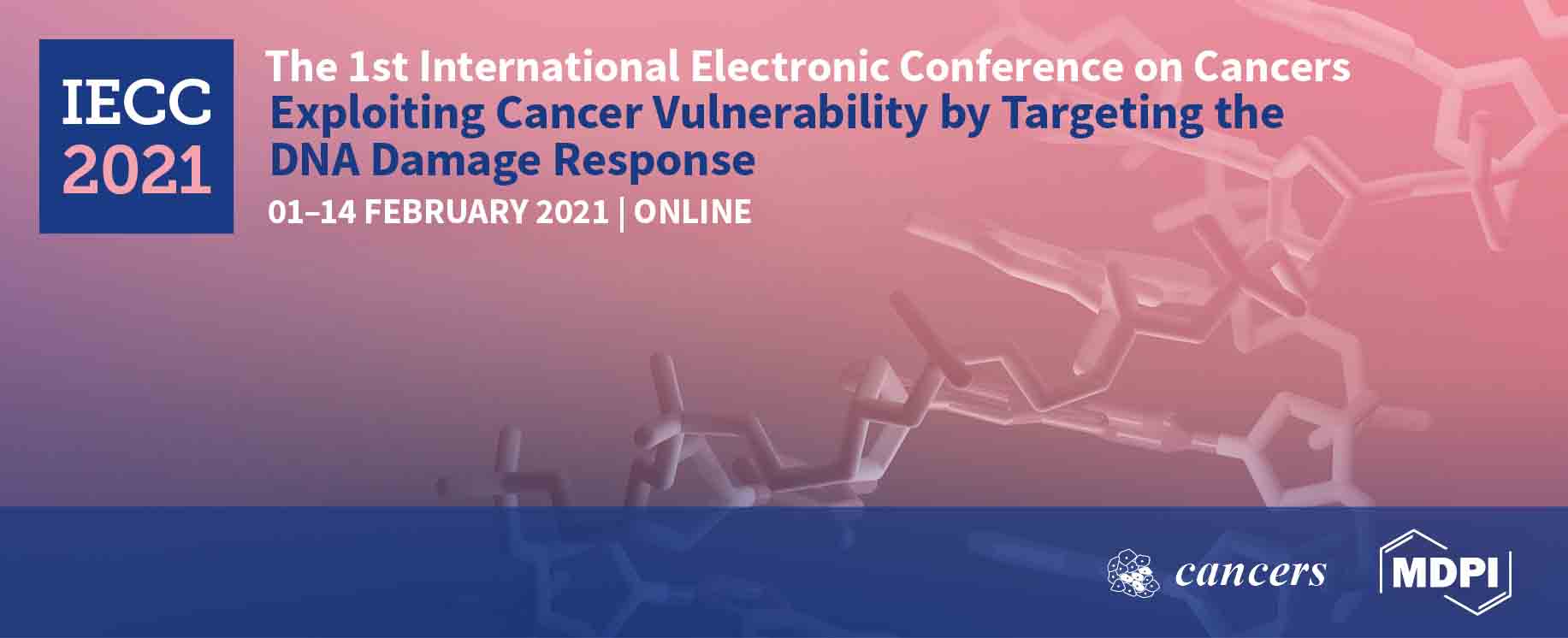 1–14 February 2021
1st International Electronic Conference on Cancers: Exploiting Cancer Vulnerability by Targeting the DNA Damage Response
online
We are pleased to announce the 1st International Electronic Conference on Cancers: Exploiting Cancer Vulnerability by Targeting the DNA Damage Response (IECC 2021), chaired by Prof. Dr. Nicola Curtin and Dr. Helen E. Bryant, will be held on https://sciforum.net/conference/IECC2021 form 1 to 14 February 2021 (Live Sessions: 1–3 February 2021).
The focus of this conference is on the translation of basic science understanding of the DNA damage response (DDR), and its dysregulation in cancer to its therapeutic exploitation. Topics of interest include, but are not limited to:
DDR function and its dysregulation in cancer, including epigenetic and post-translational mechanisms;
Role of the DDR in immune signaling;
Targeted therapies exploiting DDR dysregulation and translation of determinants of sensitivity to predictive biomarkers;
Clinical studies with DDR-targeted therapies.
We proudly invite the global community of scholars to join IECC 2021 to present their latest oncology research and development and share novel ideas on the multidisciplinary aspects of research and development of DNA damage response and its dysregulation in cancer to its therapeutic exploitation. Thanks to the flexibility of our innovative electronic platform, you are welcome both to upload and present your work and to attend the conference completely free of charge. We have also arranged a Special Issue for selected conference papers in our journal Cancers (ISSN 2072-6694, IF 6.126, https://www.mdpi.com/journal/cancers/special_issues/IECC2021). Papers published in the Special Issue will receive a 20% discount on the Article Processing Charges.
Cancers announces selected third-party conferences. In case you would like to announce your own event on the Cancers website, please fill out the following form to apply for the announcement of a conference or other academic event (seminar, workshop).
Upcoming Partner Conferences (0)
No conferences found for the selection.