HER2-Targeted Multifunctional Silica Nanoparticles Specifically Enhance the Radiosensitivity of HER2-Overexpressing Breast Cancer Cells
1
Department of Life Science Dentistry, The Nippon Dental University, 1-8 Hamauracho, Chuoku, Niigata 951-8580, Japan
2
Department of Oral and Maxillofacial Radiology, The Nippon Dental University School of Life Dentistry at Niigata, Niigata 951-8580, Japan
3
Advanced Research Center, The Nippon Dental University School of Life Dentistry at Niigata, Niigata 951-8580, Japan
4
Department of Pathology, The Nippon Dental University School of Life Dentistry at Niigata, Niigata 951-8580, Japan
5
Division of Oral Bioengineering, Department of Tissue Regeneration and Reconstitution, Niigata University Graduate School of Medical and Dental Sciences, Niigata 951-8541, Japan
6
Faculty of Engineering, Niigata University, Niigata 950-2181, Japan
7
Emeritus Professor, The Nippon Dental University, Tokyo 102-8159, Japan
*
Author to whom correspondence should be addressed.
Received: 26 February 2018 / Revised: 13 March 2018 / Accepted: 13 March 2018 / Published: 19 March 2018
Abstract
We investigated the effects of targeted functionalized silica nanoparticles on the radiosensitivity of cancer cells. Better control of the local concentration of silica nanoparticles may facilitate their use as an adjuvant in conjunction with ionizing radiation to target cancer cells while preventing damage to normal cells. Hyperbranched polyamidoamine (PAMAM) was grafted onto the surface of amorphous silica nanoparticles to functionalize them. The PAMAM-coated silica nanoparticles (PCSNs) were then conjugated with fluorescent dyes. Anti-HER2 antibodies were covalently attached to the labeled PCSNs. The HER2-overexpressing SK-BR3 breast cancer cell line was incubated in medium containing the PCSN probes. After incubation; the cells were exposed to X-ray radiation. Cells were counted in all samples using cell proliferation assays; and apoptotic cells were detected. The cell survival results showed that the combination of the targeted PCSN probes and radiation reduced the survival rate of SK-BR3 cells to a greater extent than when either PCSN probes, PCSNs or radiation were applied individually. The results also showed an increase in apoptosis in the SK-BR3 cells that internalized the PCSN probes and were then irradiated. Based on these data, PCSN probes act as specific radiosensitizing agents for HER2-overexpressing cells.
View Full-Text
►

▼

Figures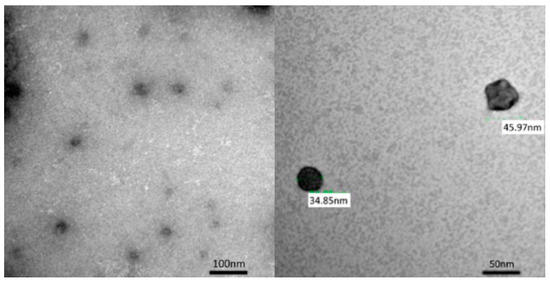 Figure 1
This is an open access article distributed under the
Creative Commons Attribution License
which permits unrestricted use, distribution, and reproduction in any medium, provided the original work is properly cited (CC BY 4.0).

Share & Cite This Article
MDPI and ACS Style
Yamaguchi, H.; Hayama, K.; Sasagawa, I.; Okada, Y.; Kawase, T.; Tsubokawa, N.; Tsuchimochi, M. HER2-Targeted Multifunctional Silica Nanoparticles Specifically Enhance the Radiosensitivity of HER2-Overexpressing Breast Cancer Cells. Int. J. Mol. Sci. 2018, 19, 908.
Note that from the first issue of 2016, MDPI journals use article numbers instead of page numbers. See further details here.
Related Articles
Comments
[Return to top]