Single-Band versus Two-Band Description of Magnetism in Infinite-Layer Nickelates
Abstract
We present a weak-coupling analysis of magnetism in infinite-layer nickelates, where we compare a single-band description with a two-band model. Both models predict that (
i
) hybridization due to hopping is negligible, and (
) the magnetic properties are characterized
[...] Read more.
We present a weak-coupling analysis of magnetism in infinite-layer nickelates, where we compare a single-band description with a two-band model. Both models predict that (
i
) hybridization due to hopping is negligible, and (
) the magnetic properties are characterized by very similar dynamic structure factors,
, at the points
and
. This gives effectively a two-dimensional description of the magnetic properties.
Full article
►

▼

Show Figures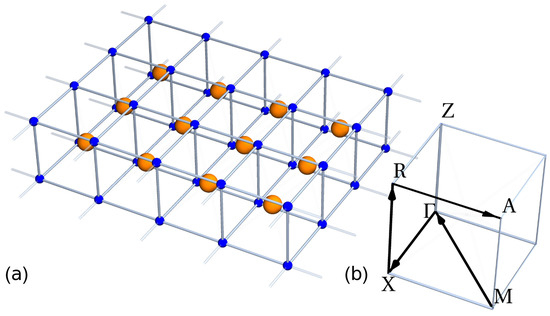 Figure 1