Doxorubicin Is Key for the Cardiotoxicity of FAC (5-Fluorouracil + Adriamycin + Cyclophosphamide) Combination in Differentiated H9c2 Cells
UCIBIO, REQUIMTE, Laboratory of Toxicology, Faculty of Pharmacy, University of Porto, Rua de Jorge Viterbo Ferreira, 228, 4050-313 Porto, Portugal
*
Author to whom correspondence should be addressed.
Received: 4 October 2018 / Revised: 28 December 2018 / Accepted: 3 January 2019 / Published: 10 January 2019
Abstract
Currently, a common therapeutic approach in cancer treatment encompasses a drug combination to attain an overall better efficacy. Unfortunately, it leads to a higher incidence of severe side effects, namely cardiotoxicity. This work aimed to assess the cytotoxicity of doxorubicin (DOX, also known as Adriamycin), 5-fluorouracil (5-FU), cyclophosphamide (CYA), and their combination (5-Fluorouracil + Adriamycin + Cyclophosphamide, FAC) in H9c2 cardiac cells, for a better understanding of the contribution of each drug to FAC-induced cardiotoxicity. Differentiated H9c2 cells were exposed to pharmacological relevant concentrations of DOX (0.13–5 μM), 5-FU (0.13–5 μM), CYA (0.13–5 μM) for 24 or 48 h. Cells were also exposed to FAC mixtures (0.2, 1 or 5 μM of each drug and 50 μM 5-FU + 1 μM DOX + 50 μM CYA). DOX was the most cytotoxic drug, followed by 5-FU and lastly CYA in both cytotoxicity assays (reduction of 3-(4,5-dimethylthiazol-2-yl)-2,5-diphenyl tetrazolium bromide (MTT) and neutral red (NR) uptake). Concerning the equimolar combination with 1 or 5 μM, FAC caused similar cytotoxicity to DOX alone. Even in the presence of higher concentrations of 5-FU and CYA (50 μM 5-FU + 1 μM DOX + 50 μM CYA), 1 μM DOX was still a determinant for the cardiotoxicity observed in the cytotoxicity assays, phase contrast morphological evaluation, and mitochondrial potential depolarization evaluation. To the best of our knowledge, this was the first in vitro work with this combination regimen, DOX being the most toxic drug and key to the toxicity of FAC.
View Full-Text
►

▼

Figures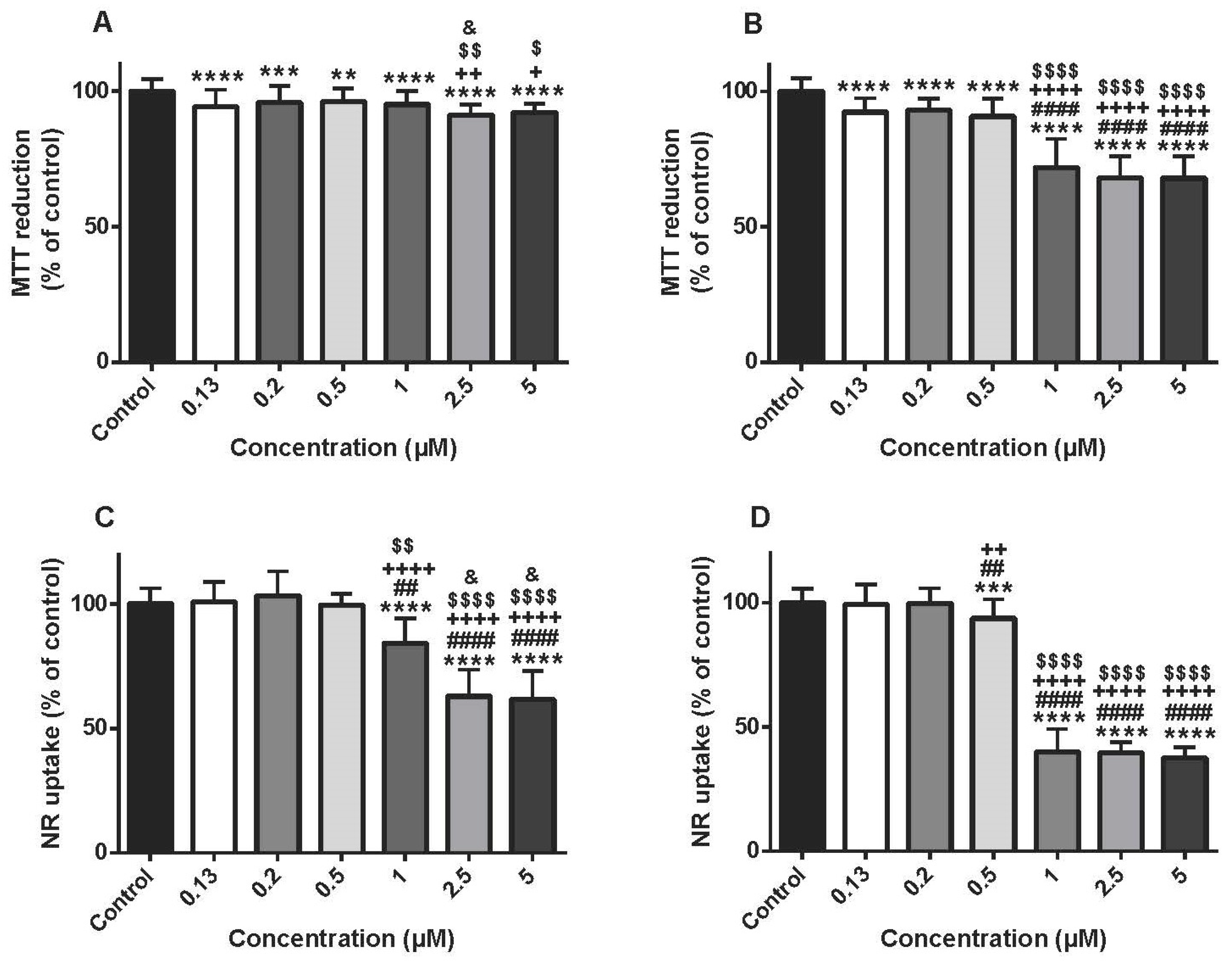 Figure 1
This is an open access article distributed under the
Creative Commons Attribution License
which permits unrestricted use, distribution, and reproduction in any medium, provided the original work is properly cited (CC BY 4.0).

Share & Cite This Article
MDPI and ACS Style
Pereira-Oliveira, M.; Reis-Mendes, A.; Carvalho, F.; Remião, F.; Bastos, M.L.; Costa, V.M. Doxorubicin Is Key for the Cardiotoxicity of FAC (5-Fluorouracil + Adriamycin + Cyclophosphamide) Combination in Differentiated H9c2 Cells. Biomolecules 2019, 9, 21.
Note that from the first issue of 2016, MDPI journals use article numbers instead of page numbers. See further details here.
Related Articles
Comments
[Return to top]