Methylation and Acetylation Enhanced the Antidiabetic Activity of Some Selected Flavonoids: In Vitro, Molecular Modelling and Structure Activity Relationship-Based Study
1
Department of Pharmaceutical Chemistry, Faculty of Pharmacy, International Islamic University Malaysia, Kuantan 25200, Pahang DM, Malaysia
2
Laboratory of Vaccines and Immunotherapeutics, Institute of Bioscience, Universiti Putra Malaysia, Serdang 43400, Selangor, Malaysia
3
School of Chemical Sciences and Food Technology, Faculty of Science and Technology, Universiti Kebangsaan Malaysia, Bangi 43600, Selangor, Malaysia
4
Faculty of Dentistry, International Islamic University Malaysia, Kuantan 25200, Pahang DM, Malaysia
5
Department of Pharmaceutical Technology, Faculty of Pharmacy, International Islamic University Malaysia, Kuantan 25200, Pahang DM, Malaysia
6
Department of Human Anatomy, Faculty of Medicine and Health Sciences, Universiti Putra Malaysia, Serdang 43400, Selangor, Malaysia
*
Authors to whom correspondence should be addressed.
Received: 24 October 2018 / Accepted: 9 November 2018 / Published: 15 November 2018
Abstract
Flavonoids have been reported to exert antihyperglycemic effects and have potential to enhance the current therapy options against type 2 diabetes mellitus. However, the structure activity relationships (SAR) studies of flavonoids against this disease have not been thoroughly comprehended. Hence, in the present study, 14 structurally related flavonoids viz. wogonin, techtochrysin, norwogonin, isoscutellarein, hypolaetin, kaempferol, quercetin, methyl ether of wogonin, acetate of wogonin, acetate of norwogonin, 8-hydroxy-7-methoxyflavone, chrysin, (+)-catechin and (-)-epicatechin were taken into account for in vitro antidiabetic evaluation. Cell viability of RIN-5F pancreatic cells and 3T3-L1 pre-adipocyte cells was initially tested, then an insulin secretion assay of RIN-5F as well as adipogenesis and glucose uptake measurements of adipocyte were investigated. Subsequently, protein expressions study through adipokines measurement (leptin, adiponectin, TNF-α, RBP-4) via enzyme-linked immunosorbent assay (ELISA) kit, Western blotting analysis against GLUT4 and C/EBP-α as well as molecular docking against GLUT1 were analyzed. The results from cell culture antidiabetic assays (insulin secretion, adipogenesis, and glucose uptake), protein expressions and molecular docking pointed that the methoxy group at position C-8 is responsible for antidiabetic property of selected flavonoids via glucose uptake mechanism indicated by up regulation of GLUT4 and C/EBP-α expressions. The mechanism could be enhanced by the addition of an acetate group at C-5 and C-7 of the flavone skeleton.
View Full-Text
►

▼

Figures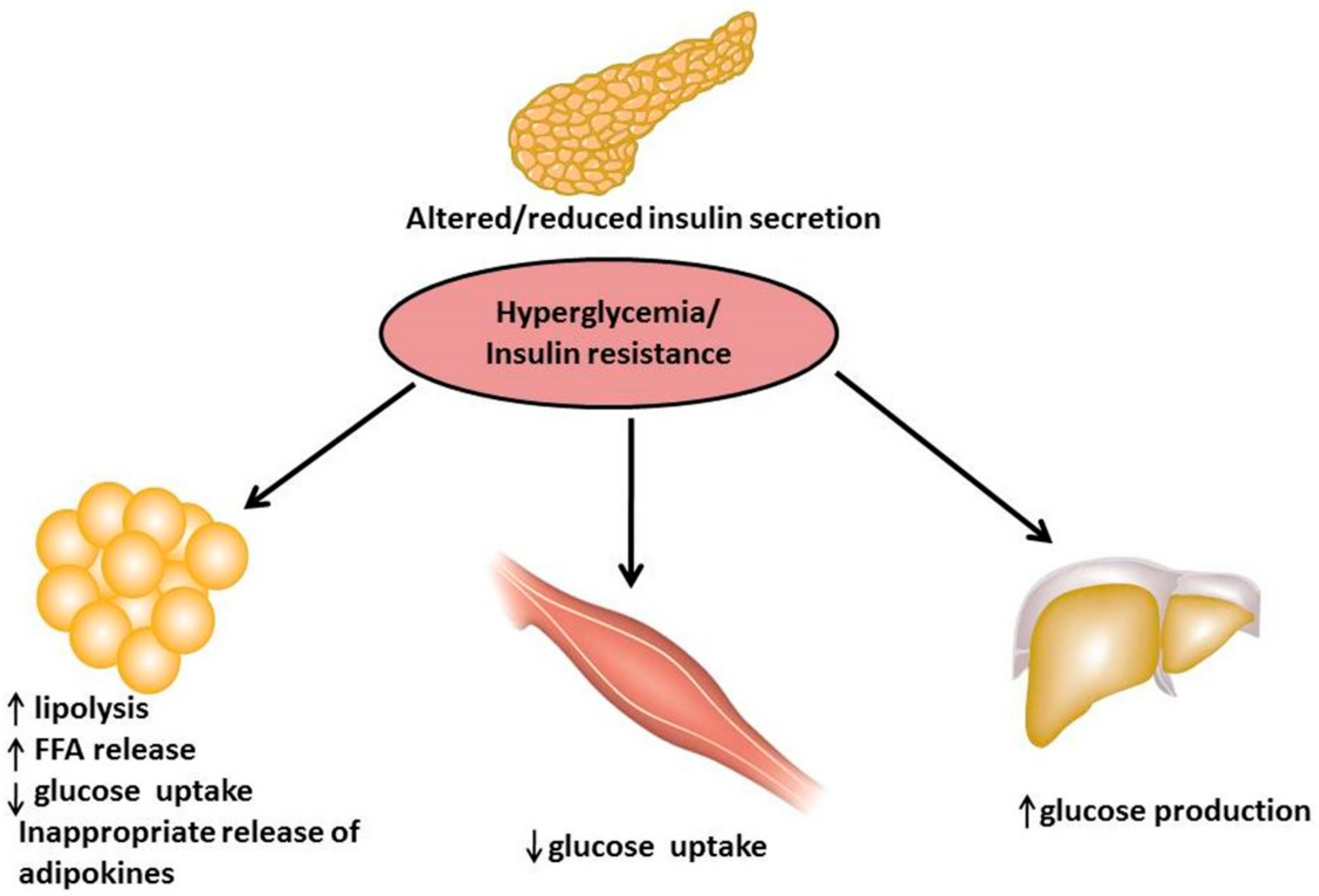 Figure 1
This is an open access article distributed under the
Creative Commons Attribution License
which permits unrestricted use, distribution, and reproduction in any medium, provided the original work is properly cited (CC BY 4.0).

Share & Cite This Article
MDPI and ACS Style
Ahmed, Q.U.; Sarian, M.N.; Mat So'ad, S.Z.; Latip, J.; Arief Ichwan, S.J.; Hussein, N.N.; Taher, M.; Alhassan, A.M.; Hamidon, H.; Fakurazi, S. Methylation and Acetylation Enhanced the Antidiabetic Activity of Some Selected Flavonoids: In Vitro, Molecular Modelling and Structure Activity Relationship-Based Study. Biomolecules 2018, 8, 149.
Note that from the first issue of 2016, MDPI journals use article numbers instead of page numbers. See further details here.
Related Articles
Comments
[Return to top]