The First Complete Mitochondrial Genome of the Flathead
Cociella crocodilus

(Scorpaeniformes: Platycephalidae) and the Phylogenetic Relationships within Scorpaeniformes Based on Whole Mitogenomes

1

Key Laboratory of Eutrophication and Red Tide Prevention, Research Center for Harmful Algae and Marine Biology, Jinan University, Guangzhou 510632, China

2

Chinese Sturgeon Research Institute, Three Gorges Corporation, Yichang 443100, China

*

Authors to whom correspondence should be addressed.

†

These authors contributed equally to this work.

Received: 21 May 2019 / Revised: 12 July 2019 / Accepted: 12 July 2019 / Published: 15 July 2019
Abstract
Complete mitochondrial genomes (mitogenomes) are important molecular markers for understanding the phylogenetics of various species. Although recent studies on the mitogenomes of the Scorpaeniformes species have been greatly advanced, information regarding molecular studies and the taxonomic localization of Platycephalidae is still sparse. To further analyze the phylogeny of Platycephalidae, we sequenced the complete mitogenome of
Cociella crocodilus
of the Platycephalidae family within Scorpaeniformes for the first time. The mitogenome was 17,314 bp in length, contained two ribosomal RNA genes (rRNAs), 22 transfer RNA genes (tRNAs), 13 protein-coding genes (PCGs), and two typical noncoding control regions (the control region (CR) and origin of the light strand (OL)). All PCGs used standard initiation codons ATG, apart from cox1. The majority of the tRNA genes could be folded into cloverleaf secondary structures, whereas the secondary structure of tRNASer (AGN) lacked a dihydrouridine (DHU) stem. The CR contained several conserved sequence blocks (CSBs) and eight tandem repeats. In addition, the phylogenetic relationship based on the concatenated nucleotides sequences of 13 PCGs indicated that the Platycephalidae species are relatively basal in the phylogenetic relationships of Scorpaeniformes. Our results may not only advance the origin and the evolution of Scorpaeniformes, but also provide information for the genetic evolution and taxonomy of the teleostean species.
View Full-Text
►

▼

Figures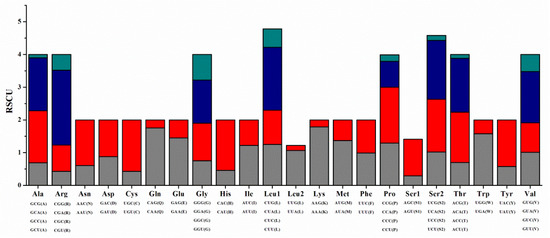 Figure 1
This is an open access article distributed under the
Creative Commons Attribution License
which permits unrestricted use, distribution, and reproduction in any medium, provided the original work is properly cited (CC BY 4.0).

Share & Cite This Article
MDPI and ACS Style
Cui, L.; Cao, R.; Dong, Y.; Gao, X.; Cen, J.; Lu, S. The First Complete Mitochondrial Genome of the Flathead Cociella crocodilus (Scorpaeniformes: Platycephalidae) and the Phylogenetic Relationships within Scorpaeniformes Based on Whole Mitogenomes. Genes 2019, 10, 533.
Note that from the first issue of 2016, MDPI journals use article numbers instead of page numbers. See further details here.
Related Articles
Comments
[Return to top]