Complex DNA Damage: A Route to Radiation-Induced Genomic Instability and Carcinogenesis
1
DNA Damage Laboratory, Physics Department, School of Applied Mathematical and Physical Sciences, National Technical University of Athens, Zografou Campus, 15780 Athens, Greece
2
Department of Pediatrics and Adolescent Medicine, Mayo Clinic, Rochester, MN 55905, USA
3
Mayo Medical Scientist Training Program, Mayo Medical School and Mayo Graduate School, Mayo Clinic, Rochester, MN 55905, USA
4
Department of Molecular Pharmacology and Experimental Therapeutics, Mayo Clinic, Rochester, MN 55905, USA
5
First Department of Pediatrics, "Aghia Sophia" Children's Hospital, Medical School, University of Athens, 11527 Athens, Greece
*
Author to whom correspondence should be addressed.
Academic Editor: Samuel C. Mok
Received: 26 May 2017 / Revised: 6 July 2017 / Accepted: 14 July 2017 / Published: 18 July 2017
Abstract
Cellular effects of ionizing radiation (IR) are of great variety and level, but they are mainly damaging since radiation can perturb all important components of the cell, from the membrane to the nucleus, due to alteration of different biological molecules ranging from lipids to proteins or DNA. Regarding DNA damage, which is the main focus of this review, as well as its repair, all current knowledge indicates that IR-induced DNA damage is always more complex than the corresponding endogenous damage resulting from endogenous oxidative stress. Specifically, it is expected that IR will create clusters of damage comprised of a diversity of DNA lesions like double strand breaks (DSBs), single strand breaks (SSBs) and base lesions within a short DNA region of up to 15–20 bp. Recent data from our groups and others support two main notions, that these damaged clusters are: (1) repair resistant, increasing genomic instability (GI) and malignant transformation and (2) can be considered as persistent "danger" signals promoting chronic inflammation and immune response, causing detrimental effects to the organism (like radiation toxicity). Last but not least, the paradigm shift for the role of radiation-induced systemic effects is also incorporated in this picture of IR-effects and consequences of complex DNA damage induction and its erroneous repair.
View Full-Text
►

▼

Figures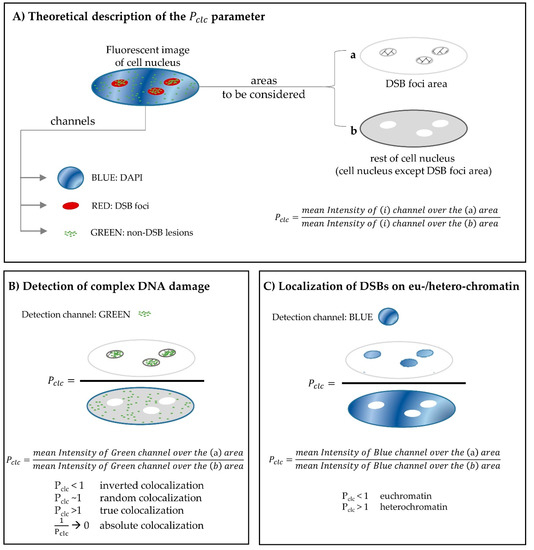 Figure 1
This is an open access article distributed under the
Creative Commons Attribution License
which permits unrestricted use, distribution, and reproduction in any medium, provided the original work is properly cited (CC BY 4.0).

Share & Cite This Article
MDPI and ACS Style
Mavragani, I.V.; Nikitaki, Z.; Souli, M.P.; Aziz, A.; Nowsheen, S.; Aziz, K.; Rogakou, E.; Georgakilas, A.G. Complex DNA Damage: A Route to Radiation-Induced Genomic Instability and Carcinogenesis. Cancers 2017, 9, 91.
Note that from the first issue of 2016, MDPI journals use article numbers instead of page numbers. See further details here.
Related Articles
Comments
[Return to top]