Integrative Metabolomic and Transcriptomic Analysis for the Study of Bladder Cancer
1
Unidad Mixta de Investigación en Nanomedicina y Sensores, Universitat Politècnica de València-Instituto de Investigación Sanitaria La Fe, 46026 Valencia, Spain
2
Grupo de Oncología Celular y Molecular, Hospital Universitario 12 de Octubre, 28041 Madrid, Spain
3
Unidad de Oncología Molecular, Centro de Investigaciones Energéticas, Medioambientales y Tecnológicas (CIEMAT) (ed70A), 28040 Madrid, Spain
4
Instituto Interuniversitario de Investigación de Reconocimiento Molecular y Desarrollo Tecnológico, Universitat Politècnica de València, Universitat de València, 46022 Valencia, Spain
5
CIBER de Bioingeniería, Biomateriales y Nanomedicina (CIBER-BBN), 28029 Madrid, Spain
6
Departamento de Química Física, Facultad de Químicas, Universitat de València, 46100 Burjassot, Spain
7
Analytical Unit, IIS La Fe, 46026 Valencia, Spain
8
Health & Biomedicine, Leitat Technological Center, 08225 Terrassa, Spain
9
Centro de Investigación Biomédica en Red de Cáncer (CIBER-ONC), 28029 Madrid, Spain
10
Unidad Mixta UPV-CIPF de Investigación en Mecanismos de Enfermedades y Nanomedicina, Universitat Politècnica de València, Centro de Investigación Príncipe Felipe, 46012 Valencia, Spain
11
Departamento de Química, Universitat Politècnica de València, 46022 Valencia, Spain
12
Departamento de Química Orgánica, Facultad de Químicas, Universitat de València, 46100 Burjassot, Spain
13
Servicio de Urología, Hospital Universitario y Politécnico La Fe, 46026 Valencia, Spain
*
Authors to whom correspondence should be addressed.
Received: 9 April 2019 / Revised: 10 May 2019 / Accepted: 13 May 2019 / Published: 16 May 2019
Abstract
Metabolism reprogramming is considered a hallmark of cancer. The study of bladder cancer (BC) metabolism could be the key to developing new strategies for diagnosis and therapy. This work aimed to identify tissue and urinary metabolic signatures as biomarkers of BC and get further insight into BC tumor biology through the study of gene-metabolite networks and the integration of metabolomics and transcriptomics data. BC and control tissue samples (n = 44) from the same patients were analyzed by High-Resolution Magic Angle Spinning Nuclear Magnetic Resonance and microarrays techniques. Besides, urinary profiling study (n = 35) was performed in the same patients to identify a metabolomic profile, linked with BC tissue hallmarks, as a potential non-invasive approach for BC diagnosis. The metabolic profile allowed for the classification of BC tissue samples with a sensitivity and specificity of 100%. The most discriminant metabolites for BC tissue samples reflected alterations in amino acids, glutathione, and taurine metabolic pathways. Transcriptomic data supported metabolomic results and revealed a predominant downregulation of metabolic genes belonging to phosphorylative oxidation, tricarboxylic acid cycle, and amino acid metabolism. The urinary profiling study showed a relation with taurine and other amino acids perturbed pathways observed in BC tissue samples, and classified BC from non-tumor urine samples with good sensitivities (91%) and specificities (77%). This urinary profile could be used as a non-invasive tool for BC diagnosis and follow-up.
View Full-Text
►

▼

Figures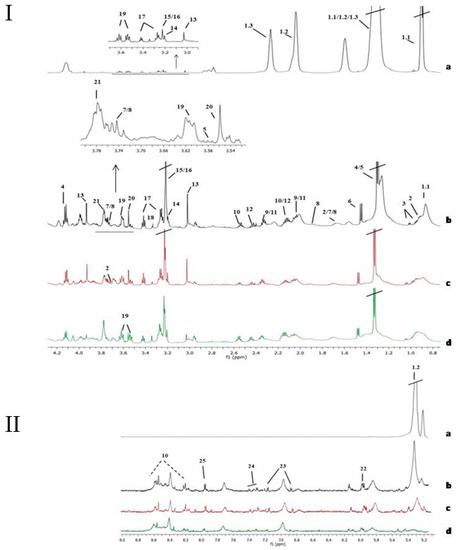 Figure 1
This is an open access article distributed under the
Creative Commons Attribution License
which permits unrestricted use, distribution, and reproduction in any medium, provided the original work is properly cited (CC BY 4.0).

Share & Cite This Article
MDPI and ACS Style
Loras, A.; Suárez-Cabrera, C.; Martínez-Bisbal, M.C.; Quintás, G.; Paramio, J.M.; Martínez-Máñez, R.; Gil, S.; Ruiz-Cerdá, J.L. Integrative Metabolomic and Transcriptomic Analysis for the Study of Bladder Cancer. Cancers 2019, 11, 686.
Note that from the first issue of 2016, MDPI journals use article numbers instead of page numbers. See further details here.
Related Articles
Comments
[Return to top]