Research on the Combustion, Energy and Emission Parameters of Various Concentration Blends of Hydrotreated Vegetable Oil Biofuel and Diesel Fuel in a Compression-Ignition Engine
1
Department of Automobile Engineering, Faculty of Transport Engineering, Vilnius Gediminas Technical University, J. Basanavičiaus Str. 28, LT-03224 Vilnius, Lithuania
2
Department of Automobile Transport, Technical Faculty, Vilnius College of Technologies and Design, Olandu Str. 16, LT-01100 Vilnius, Lithuania
3
Laboratory of Waterborne Transport Technologies, Open Access Centre for Marine Research, Klaipėda University, H. Manto Str. 84, LT-92294 Klaipėda, Lithuania
4
Marine Chemistry Laboratory, Open Access Centre for Marine Research, Klaipėda University, H. Manto Str. 84, LT-92294 Klaipėda, Lithuania
5
Institute of Mechanical Science, Faculty of Mechanical Engineering, Vilnius Gediminas Technical University Basanavičiaus str. 28, LT-03224 Vilnius, Lithuania
6
Department of Energy Engineering, Faculty of Mechanical Engineering, Budapest University of Technology and Economics, Bertalan Lajos Str. 4-6, Bldg. D. 208, H-1111 Budapest, Hungary
*
Author to whom correspondence should be addressed.
Received: 12 July 2019 / Revised: 28 July 2019 / Accepted: 30 July 2019 / Published: 1 August 2019
Abstract
This article presents our research results on the physical-chemical and direct injection diesel engine performance parameters when fueled by pure diesel fuel and retail hydrotreated vegetable oil (HVO). This fuel is called NexBTL by NESTE, and this renewable fuel blends with a diesel fuel known as Pro Diesel. A wide range of pure diesel fuel and NexBTL100 blends have been tested and analyzed: pure diesel fuel, pure NexBTL, NexBTL10, NexBTL20, NexBTL30, NexBTL40, NexBTL50, NexBTL70 and NexBTL85. The energy, pollution and in-cylinder parameters were analyzed under medium engine speed (
n
= 2000 and
n
= 2500 rpm) and brake torque load regimes (30–120 Nm). AVL BOOST software was used to analyze the heat release characteristics. The analysis of brake specific fuel consumption showed controversial results due to the lower density of NexBTL. The mass fuel consumption decreased by up to 4%, and the volumetric consumption increased by up to approximately 6%. At the same time, the brake thermal efficiency mainly increased by approximately 0.5–1.4%. CO, CO
2
, NO
x
, HC and SM were analyzed, and the change in CO was negligible when increasing NexBTL in the fuel blend. Higher SM reduction was achieved while increasing the percentage of NexBTL in the blends.
View Full-Text
►

▼

Figures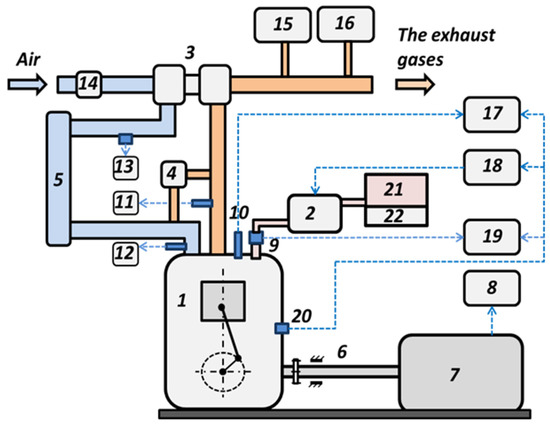 Figure 1
This is an open access article distributed under the
Creative Commons Attribution License
which permits unrestricted use, distribution, and reproduction in any medium, provided the original work is properly cited (CC BY 4.0).

Share & Cite This Article
MDPI and ACS Style
Rimkus, A.; Žaglinskis, J.; Stravinskas, S.; Rapalis, P.; Matijošius, J.; Bereczky, Á. Research on the Combustion, Energy and Emission Parameters of Various Concentration Blends of Hydrotreated Vegetable Oil Biofuel and Diesel Fuel in a Compression-Ignition Engine. Energies 2019, 12, 2978.
Note that from the first issue of 2016, MDPI journals use article numbers instead of page numbers. See further details here.
Related Articles
Comments
[Return to top]