New Source of 3D Chitin Scaffolds: The Red Sea Demosponge
Pseudoceratina arabica

(Pseudoceratinidae, Verongiida)

1

Natural Products Unit, King Fahd Medical Research Centre, King Abdulaziz University, Jeddah 21589, Saudi Arabia

2

Suez Canal University Hospital, Suez Canal University, Ismailia 41522, Egypt

3

Department of Medical Parasitology, Faculty of Medicine, Princess Al-Jawhara Center of Excellence in Research of Hereditary Disorders, King Abdulaziz University, Jeddah 21589, Saudi Arabia

4

Department of Natural Products, Faculty of Pharmacy, King Abdulaziz University, Jeddah 21589, Saudi Arabia

5

Department of Pharmacognosy, Faculty of Pharmacy, Suez Canal University, Ismailia 41522, Egypt

6

Institute of Chemical Technology and Engineering, Faculty of Chemical Technology, Poznan University of Technology, Poznan 60965, Poland

7

Institute of Electronics and Sensor Materials, Technische Universität Bergakademie-Freiberg, Freiberg 09599, Germany

8

Leibniz Institute of Polymer Research Dresden, Dresden 01069, Germany

9

Clinical Sensoring and Monitoring, Department of Anesthesiology and Intensive Care Medicine, Faculty of Medicine, Technische Universität Dresden, Dresden 01307, Germany

10

Department of Prosthetic Dentistry, Faculty of Medicine, Technische Universität Dresden, Dresden 01307, Germany

11

P.P. Shirshov Institute of Oceanology, Russian Academy of Sciences, Moscow 117997, Russia

12

Department of Invertebrate Zoology, Biological Faculty, Lomonosov Moscow State University, Moscow 119992, Russia

13

Institute of Clinical Chemistry and Laboratory Medicine, University Hospital Carl Gustav Carus at the Technische Universität Dresden, Dresden 01307, Germany

14

V.P. Kukhar Institute of Bioorganic Chemistry and Petrochemistry, National Academy of Science of Ukraine, Kiev 02094, Ukraine

15

Institute of Marine Biology, University of Montenegro, Kotor 85330, Montenegro

*

Authors to whom correspondence should be addressed.

Received: 7 January 2019 / Revised: 29 January 2019 / Accepted: 30 January 2019 / Published: 1 February 2019
Abstract
The bioactive bromotyrosine-derived alkaloids and unique morphologically-defined fibrous skeleton of chitin origin have been found recently in marine demosponges of the order Verongiida. The sophisticated three-dimensional (3D) structure of skeletal chitinous scaffolds supported their use in biomedicine, tissue engineering as well as in diverse modern technologies. The goal of this study was the screening of new species of the order Verongiida to find another renewable source of naturally prefabricated 3D chitinous scaffolds. Special attention was paid to demosponge species, which could be farmed on large scale using marine aquaculture methods. In this study, the demosponge
Pseudoceratina arabica
collected in the coastal waters of the Egyptian Red Sea was examined as a potential source of chitin for the first time. Various bioanalytical tools including scanning electron microscopy (SEM), fluorescence microscopy, FTIR analysis, Calcofluor white staining, electrospray ionization mass spectrometry (ESI-MS), as well as a chitinase digestion assay were successfully used to confirm the discovery of α-chitin within the skeleton of
P. arabica
. The current finding should make an important contribution to the field of application of this verongiid sponge as a novel renewable source of biologically-active metabolites and chitin, which are important for development of the blue biotechnology especially in marine oriented biomedicine.
View Full-Text
►

▼

Figures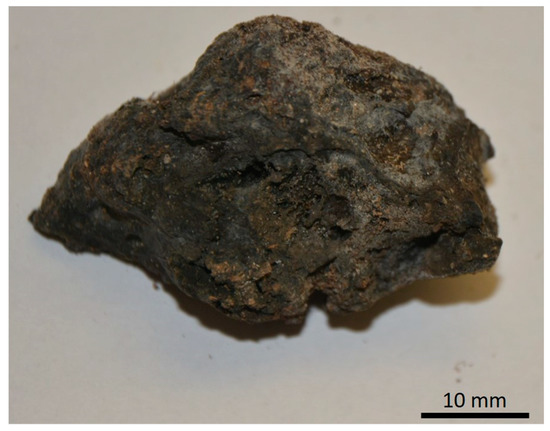 Figure 1
This is an open access article distributed under the
Creative Commons Attribution License
which permits unrestricted use, distribution, and reproduction in any medium, provided the original work is properly cited (CC BY 4.0).

Share & Cite This Article
MDPI and ACS Style
Shaala, L.A.; Asfour, H.Z.; Youssef, D.T.A.; Żółtowska-Aksamitowska, S.; Wysokowski, M.; Tsurkan, M.; Galli, R.; Meissner, H.; Petrenko, I.; Tabachnick, K.; Ivanenko, V.N.; Bechmann, N.; Muzychka, L.V.; Smolii, O.B.; Martinović, R.; Joseph, Y.; Jesionowski, T.; Ehrlich, H. New Source of 3D Chitin Scaffolds: The Red Sea Demosponge Pseudoceratina arabica (Pseudoceratinidae, Verongiida). Mar. Drugs 2019, 17, 92.
Note that from the first issue of 2016, MDPI journals use article numbers instead of page numbers. See further details here.
Related Articles
Comments
[Return to top]