cDNA and Gene Structure of MytiLec-1, A Bacteriostatic R-Type Lectin from the Mediterranean Mussel (
Mytilus galloprovincialis

)

1

Department of Life and Environmental System Science, Graduate School of NanoBio Sciences, Yokohama City University, 22-2 Seto, Kanazawa-ku, Yokohama 236-0027, Japan

2

Department of Biochemistry and Molecular Biology, Faculty of Science, University of Rajshahi, Rajshahi 6205, Bangladesh

3

Department of Life Sciences, University of Trieste, Via Licio Giorgieri 5, Trieste 34127, Italy

4

Department of Pharmacy, Faculty of Pharmaceutical Science, Nagasaki International University, 2825-7 Huis Ten Bosch, Sasebo, Nagasaki 859-3298, Japan

5

Department of Natural Science, Varendra University, Rajshahi 6204, Bangladesh

6

Department of Chemistry, Faculty of Sciences, University of Chittagong, Chittagong 4331, Bangladesh

*

Author to whom correspondence should be addressed.

Academic Editor: Kanji Hori

Received: 17 March 2016 / Revised: 21 April 2016 / Accepted: 28 April 2016 / Published: 11 May 2016
Abstract
MytiLec is an α-
d
-galactose-binding lectin with a unique primary structure isolated from the Mediterranean mussel (
Mytilus galloprovincialis
). The lectin adopts a β-trefoil fold that is also found in the B-sub-unit of ricin and other ricin-type (R-type) lectins. We are introducing MytiLec(-1) and its two variants (MytiLec-2 and -3), which both possess an additional pore-forming aerolysin-like domain, as members of a novel multi-genic "mytilectin family" in bivalve mollusks. Based on the full length mRNA sequence (911 bps), it was possible to elucidate the coding sequence of MytiLec-1, which displays an extended open reading frame (ORF) at the 5′ end of the sequence, confirmed both at the mRNA and at the genomic DNA sequence level. While this extension could potentially produce a polypeptide significantly longer than previously reported, this has not been confirmed yet at the protein level. MytiLec-1 was revealed to be encoded by a gene consisting of two exons and a single intron. The first exon comprised the 5′UTR and the initial ATG codon and it was possible to detect a putative promoter region immediately ahead of the transcription start site in the MytiLec-1 genomic locus. The remaining part of the MytiLec-1 coding sequence (including the three sub-domains, the 3′UTR and the poly-A signal) was included in the second exon. The bacteriostatic activity of MytiLec-1 was determined by the agglutination of both Gram-positive and Gram-negative bacteria, which was reversed by the co-presence of α-galactoside. Altogether, these data support the classification of MytiLec-1 as a member of the novel mytilectin family and suggest that this lectin may play an important role as a pattern recognition receptor in the innate immunity of mussels.
View Full-Text
►

▼

Figures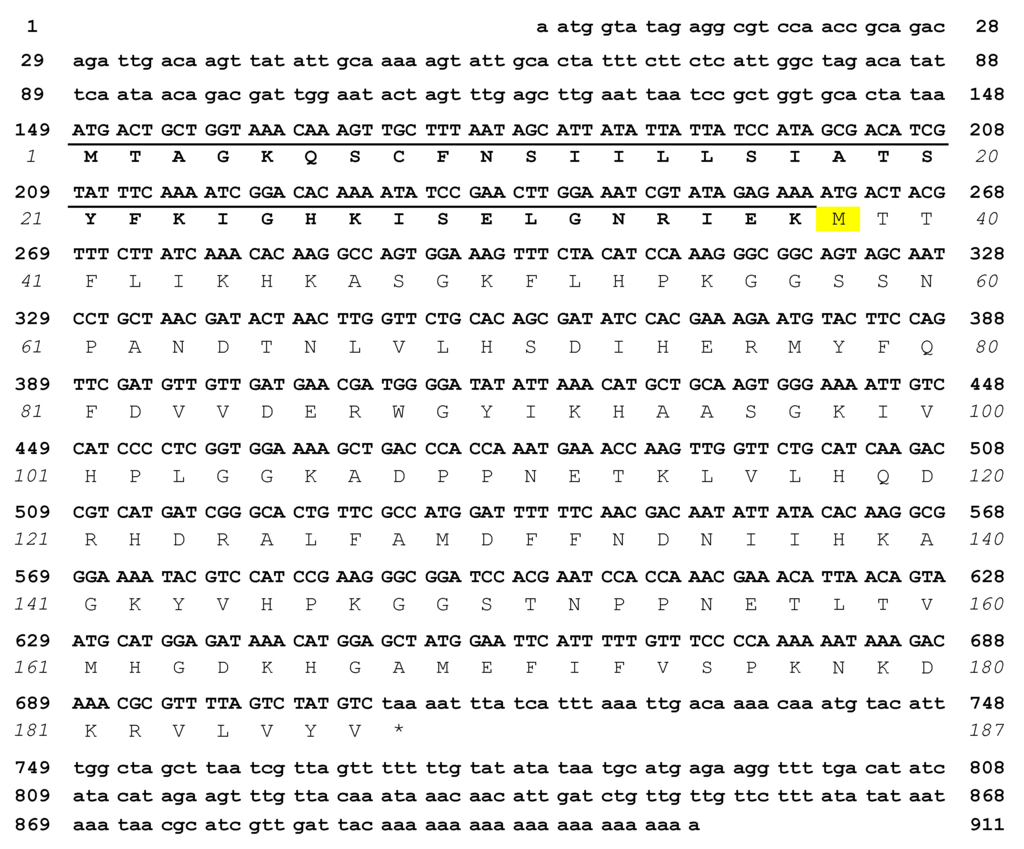 Figure 1
This is an open access article distributed under the
Creative Commons Attribution License
which permits unrestricted use, distribution, and reproduction in any medium, provided the original work is properly cited (CC BY 4.0).

Share & Cite This Article
MDPI and ACS Style
Hasan, I.; Gerdol, M.; Fujii, Y.; Rajia, S.; Koide, Y.; Yamamoto, D.; Kawsar, S.M.A.; Ozeki, Y. cDNA and Gene Structure of MytiLec-1, A Bacteriostatic R-Type Lectin from the Mediterranean Mussel (Mytilus galloprovincialis). Mar. Drugs 2016, 14, 92.
Note that from the first issue of 2016, MDPI journals use article numbers instead of page numbers. See further details here.
Related Articles
Comments
[Return to top]