Affiliated Societies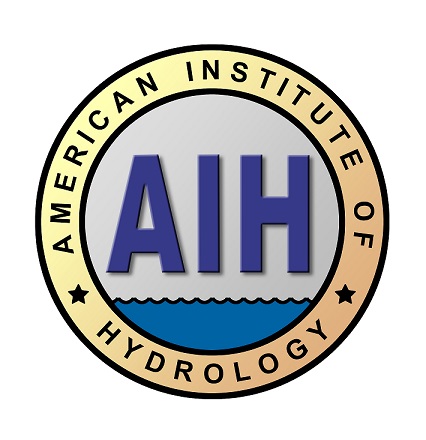 The American Institute of Hydrology (AIH), founded in 1981, is a non-profit scientific and educational organization that certifies the competence and ethical conduct of professionals in the field of hydrology. AIH's goal is to promote hydrology as a science and profession and to help protect public interest from non-professional practices.
Take a moment to review the AIH Member Guide and Fact Sheet to learn more about the American Institute of Hydrology.
Professionals interested in being certified as hydrologists are evaluated by the AIH Board of Registration, which consists of nationally recognized and respected scientists and professionals. Candidates are evaluated for their education and experience, and are required to take one or more written examinations to demonstrate their competency. AIH encourages and facilitates continuing education of professionals certified by it.
In addition to certifying professionals in the field of hydrology, AIH also strives to improve the professional skills and abilities of its members, the professional community, and the public at large. It does so by disseminating hydrology-related information and connecting members through the AIH Bulletin, the AIH website, and various social media platforms.