10th Anniversary of Antioxidants
The year 2022 marks the 10th anniversary of Antioxidants, a peer-reviewed open-access journal on the science and technology of antioxidants. Antioxidants has published more than 4500 papers in the form of reviews, research papers, and communications. More than 1100 of these papers have received over 10 citations. We value the contributions made by authors and reviewers. To celebrate this 10th anniversary, we are arranging a series of special content and events. We hope you can join us in celebrating this milestone for our journal and enjoy the collection below.
Development and Achievements
View the 10-year timeline infographic here. Trace the development of
Antioxidants
from its origins with remarkable events.
The inaugural issue was released, and Antioxidants was published as a quarterly journal.

Founding Editor-in-Chief: Prof. Dr. Stanley Omaye.

Antioxidants was indexed by the Emerging Sources Citation Index (ESCI) in Web of Science and PubMed.

Antioxidants was included in Scopus and started the Travel Award projects.

Antioxidants was indexed in the Science Citation Index Expanded (SCIE) of Web of Science (Clarivate Analytics).
Antioxidants announced the first edition of the Travel Award.

Antioxidants received its first Impact Factor of 4.520, with a CiteScore of 4.88.
Antioxidants published its 1000th paper.
Antioxidants published its 2000th paper.
Antioxidants 2020 Young Investigator Award

Antioxidants 2020 Outstanding Reviewer Awards
Antioxidants published its 3000th paper.
Antioxidants received an Impact Factor of 6.313.

Antioxidants turned 10.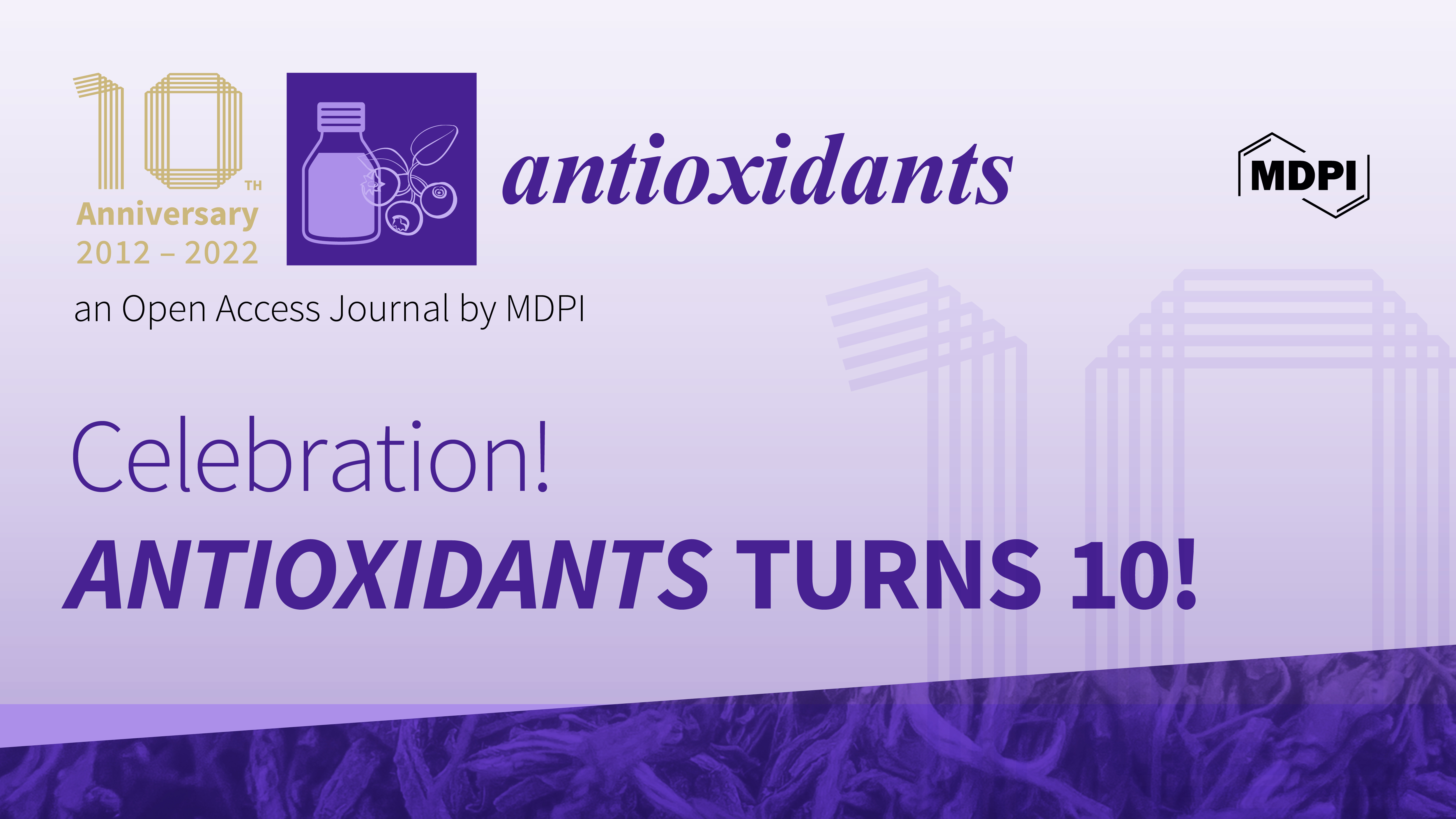 Anniversary Special Issues
Collection of Excellent Works