The Impact of Palmaris Longus Muscle on Function in Sports: An Explorative Study in Elite Tennis Players and Recreational Athletes
1
Faculty of Physical Education and Physiotherapy, Master of Science in Manual therapy, Vrije Universiteit Brussel, Laarbeeklaan 103, 1090 Brussels, Belgium
2
Faculty of Physical Education and Physiotherapy, Department of Experimental Anatomy, Vrije Universiteit Brussel, Laarbeeklaan 103, 1090 Brussels, Belgium
*
Author to whom correspondence should be addressed.
Academic Editor: Giuseppe Musumeci
Received: 21 February 2016 / Revised: 21 March 2016 / Accepted: 24 March 2016 / Published: 13 April 2016
The Palmaris longus muscle can be absent unilateral or bilateral in about 22.4% of human beings. The aim of this study is to investigate whether the presence of the Palmaris longus muscle is associated with an advantage to handgrip in elite tennis players compared to recreational athletes. Sixty people participated in this study, thirty elite tennis players and thirty recreational athletes. The presence of the Palmaris longus muscle was first assessed using different tests. Grip strength and fatigue resistance were measured by an electronic hand dynamometer. Proprioception was registered by the Flock of Birds electromagnetic tracking system. Three tests were set up for measuring proprioception: joint position sense, kinesthesia, and joint motion sense. Several hand movements were conducted with the aim to correctly reposition the joint angle. Results demonstrate a higher presence of the Palmaris longus muscle in elite tennis players, but this was not significant. Maximal grip strength was correlated with gender and only on the dominant side; it was also correlated with age. Fatigue resistance showed only on the non-dominant side; a significant difference in elite and recreational athletes. In proprioception there was no correlation with elite and recreational athletes or the presence of the Palmaris longus muscle.
View Full-Text
►

▼

Show Figures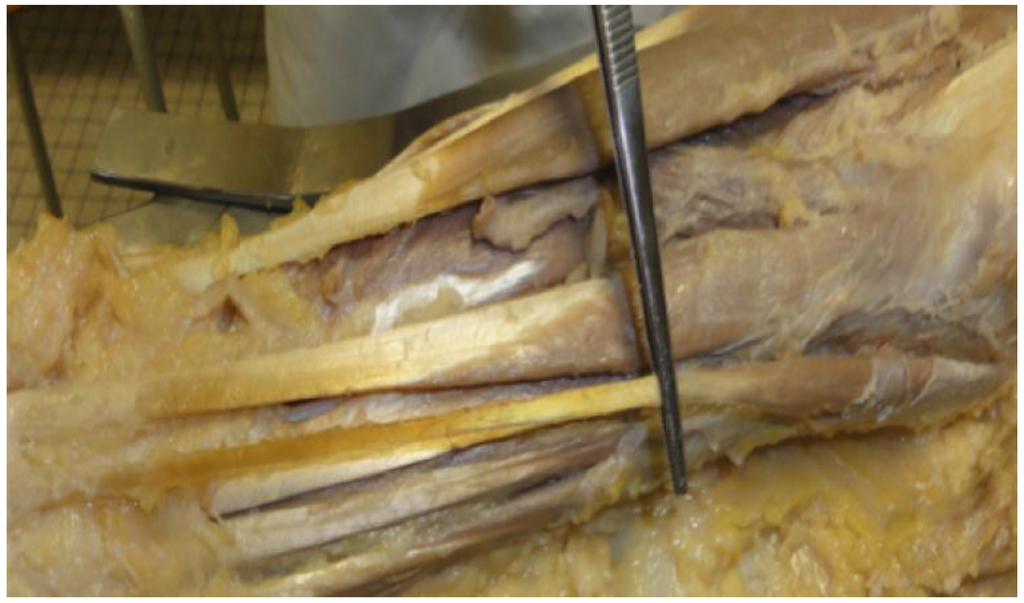 Figure 1
This is an open access article distributed under the
Creative Commons Attribution License
which permits unrestricted use, distribution, and reproduction in any medium, provided the original work is properly cited

MDPI and ACS Style
Vercruyssen, J.; Scafoglieri, A.; Cattrysse, E. The Impact of Palmaris Longus Muscle on Function in Sports: An Explorative Study in Elite Tennis Players and Recreational Athletes. J. Funct. Morphol. Kinesiol. 2016, 1, 167-182.
Show more citation formats
Show less citations formats