Multistep Relaxations in a Spin-Crossover Lattice with Defect: A Spatiotemporal Study of the Domain Propagation
1
Groupe d'Etudes de la Matière Condensée, Université de Versailles Saint-Quentin-Centre National de la Recherche Scientifique, Université Paris Saclay, 45 avenue des Etats-Unis, 78035 Versailles, France
2
Université Hassiba BenBouali, Hay Essalem route nationale N 19, Chlef 02000, Algeria
3
Laboratoire de Physique des Matériaux, Faculté de Physique, Université de Sciences et de Technologies Houari Boumediene, 16111 Bab Ezzouar Alger, Algeria
4
Ecole Polytechnique d'Architecture & d'Urbanisme Route de Beaulieu, BP 177, 16010 El Harrach, Algeria
*
Author to whom correspondence should be addressed.
Academic Editors: Guillem Aromí and José Antonio Real
Received: 30 January 2016 / Revised: 26 February 2016 / Accepted: 1 March 2016 / Published: 11 March 2016
Abstract
We study the spatio-temporal formation and spreading of the low-spin state (LS) during the thermal spin transition and the cooperative relaxation of the photo-induced metastable high spin (HS) state at low temperature, in the presence of a structural defect. The model is made of a two-dimensional rectangular-shaped lattice with discrete spins coupled by springs. The investigations are performed for a perfect lattice and a lattice with a hole (simulating the defect) with a fixed size. We found that the presence of the defect affects the thermal equilibrium by reducing the size of the thermal hysteresis at the transition, although the transition temperature remains unchanged. The study of the low-temperature relaxation of the defect-free lattice from HS to LS state indicated the existence of three different regimes of the growth process: (i) a first regime of growth from one corner of the rectangle along the width, then followed by (ii) a second regime of longitudinal propagation at almost constant velocity, and (iii) a third rapid regime when the system feels the surface or the border of the crystal. When a hole is injected inside the lattice, it results in (i) the deformation of the HS/LS interface's shape when it approaches the defect position; and (ii) the slowing down of its propagation velocity. These results, which are in good agreement with available experimental data, are discussed in terms of elastic energy stored in the system during the relaxation process.
View Full-Text
►

▼

Figures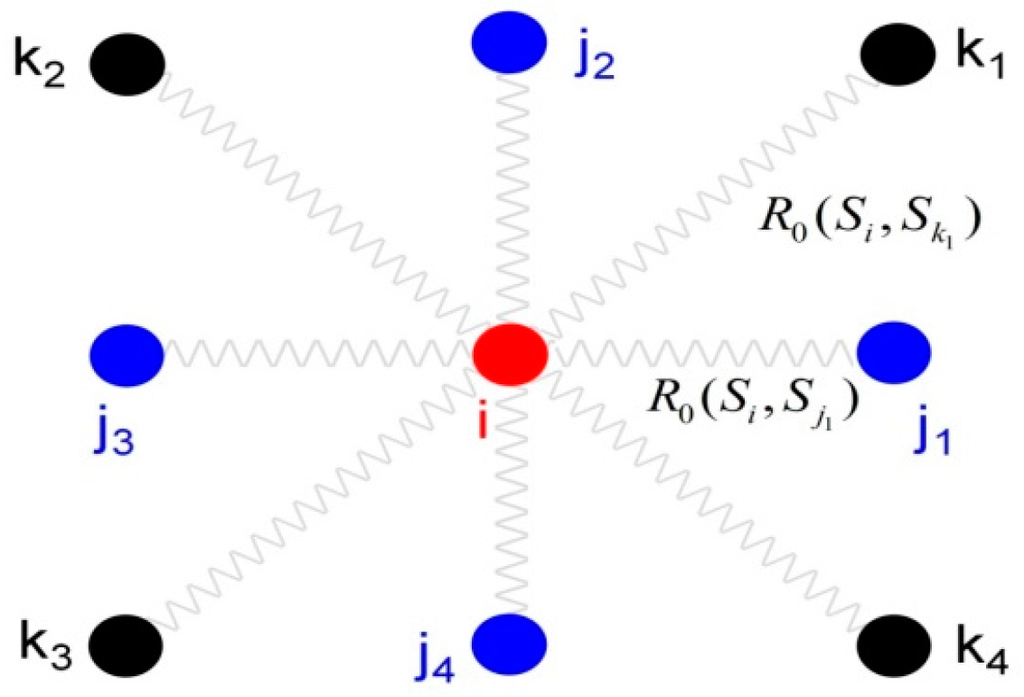 Figure 1
This is an open access article distributed under the
Creative Commons Attribution License
which permits unrestricted use, distribution, and reproduction in any medium, provided the original work is properly cited (CC BY 4.0).

Share & Cite This Article
MDPI and ACS Style
Boukheddaden, K.; Traiche, R.; Oubouchou, H.; Linares, J. Multistep Relaxations in a Spin-Crossover Lattice with Defect: A Spatiotemporal Study of the Domain Propagation. Magnetochemistry 2016, 2, 17.
Note that from the first issue of 2016, MDPI journals use article numbers instead of page numbers. See further details here.
Related Articles
Comments
[Return to top]