Small Ruminants: Farmers' Hope in a World Threatened by Water Scarcity
1
Department of Livestock and Pasture Science, Faculty of Science and Agriculture, University of Fort Hare, Private Bag X1314, Alice 5700, Eastern Cape, South Africa
2
Department of Animal and Environmental Biology, Faculty of Science, Adekunle Ajasin University, Akungba-Akoko PMB 001, Ondo-State, Nigeria
3
Department of Agriculture, University of Zululand, Kwadlangezwa 3900, P.O. Box 3886, Kwazulu-Natal, South Africa
*
Author to whom correspondence should be addressed.
Received: 19 April 2019 / Revised: 20 June 2019 / Accepted: 20 June 2019 / Published: 18 July 2019
Simple Summary
Water is one of the most important nutrients to livestock. It is so essential that more than half the volume of the animal's body is water. However, its availability is threatened by the irreversible changes in climate, which has culminated into reduced rainfall in most regions of the world. Such an increasing threat to regular water supply, and by extension to food security and livelihood has forced a shift from large to small ruminant production, especially in regions experiencing low rainfall, with farmers taking advantage of their adaptive process and efficiency of water use. Small ruminants, especially desert goats, can adaptively survive in water-limited areas while trekking long distance in search of feed and they will regain any weight loss at the next watering point. Further research is needed on adaptive indigenous breeds of small ruminants since tolerance to water scarcity is breed dependent, so that improvements can be made through effective selection and breeding program.
The availability and sustainability of suitable and good quality drinking water is a global concern. Such uncertainties threaten livestock production with an attendant ripple effect on food security. Small ruminants, including sheep and goats, appear to be promising to smallholder farmers in solving this problem because of their ability to survive in water-limited areas and harsh environment when compared with large ruminants. Their small body size is also seen as an advantage, because less water will be required for proper digestion and feed utilization. Therefore, this review will provide information regarding the adaptive responses of small ruminants on thermoregulation, blood metabolites, immune status, drug pharmacokinetics, reproduction and hormonal indices during the period of water stress. Adaptable and indigenous breeds are known to be more tolerant to water stress than selected breeds. A drop in feed intake and weight reduced respiratory rate and increased concentration of blood metabolites are the general effects and/or observations that are encountered by small ruminants during the period of water stress. The concept of water tolerance either as deprivation and/or restriction of indigenous and adaptable breeds of small ruminants is gaining ground in research studies around the world. However, more research, however, seeking to explore water tolerance capacity of adaptable breeds especially in arid and water limiting areas are still needed.
View Full-Text
►

▼

Show Figures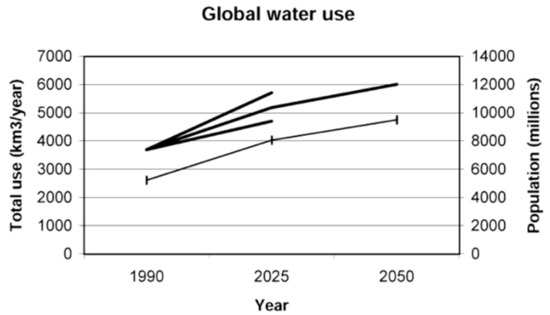 Figure 1
This is an open access article distributed under the
Creative Commons Attribution License
which permits unrestricted use, distribution, and reproduction in any medium, provided the original work is properly cited

Note that from the first issue of 2016, MDPI journals use article numbers instead of page numbers. See further details
here
.