Evaluation of Black Soldier Fly (
Hermetia illucens

) Larvae and Pre-Pupae Raised on Household Organic Waste, as Potential Ingredients for Poultry Feed

1

Graduate School of Agriculture, Kagawa University, Ikenobe 2393, Miki-cho, Kita-gun, Kagawa 761-0795, Japan

2

Research Institute of Environment, Agriculture and Fisheries, Osaka Prefecture, Shakudo 442, Habikino, Osaka 583-0862, Japan

3

Graduate School of Agriculture, Ehime University, Tarumi 3-5-7, Matsuyama, Ehime 790-8566, Japan

4

Faculty of Environmental Studies, Hiroshima Institute of Technology, Miyake 2-1-1, Saeki-ku, Hiroshima 731-5193, Japan

5

Japan International Research Center for Agricultural Sciences, Ohwashi 1-1, Tsukuba, Ibaraki 305-8686, Japan

*

Author to whom correspondence should be addressed.

Received: 26 February 2019 / Revised: 13 March 2019 / Accepted: 15 March 2019 / Published: 19 March 2019
Simple Summary
Black soldier fly (BSF) larvae and pre-pupae were raised on nutritionally resembling household organic waste. Next, whole (non-defatted) BSF larvae and pre-pupae were dried and added to the diets of laying hens as a replacement of soybean meal and oil contents. Eggshell thickness and microbiota diversity in the cecum of hens supplemented with BSF pre-pupae showed higher values than those of hens fed with the control diet. It is suggested that chitin, an indigestible substance found in BSF, as well as BSF fat, possibly increased eggshell thickness and microbiota diversity values. Further investigation of the effect of BSF fat added to poultry feed is recommended.
Black soldier fly (BSF) larvae and pre-pupae could be satisfactorily raised on household organic waste and used as poultry feed, offering a potential sustainable way to recycle untapped resources of waste. The present study was conducted to determine if whole (non-defatted) BSF larvae and pre-pupae raised on experimental household waste could substitute soybean meal and oil as ingredients for laying hen diets. While no significant differences in feed intake and the egg-laying rate of hens were observed throughout the experiment, egg weight and eggshell thickness were greater in the pre-pupae-fed group than in the other groups. Moreover, although diversity of the cecal microbiota was significantly higher in the pre-pupae-fed than in the control group, no significant differences in bacterial genera known to cause food poisoning were observed when comparing the treatment groups. Nonetheless,
Lactobacillus
and
Bifidobacterium
populations were significantly lower in the treatment than in the control group. Fat content in BSF was possibly related with the changes in the cecal microbiota. Hence, since BSF fat was deficient in essential fatty acids, special attention should be paid to the fat content and its fatty acid composition in the case of regular inclusion of BSF larvae and pre-pupae oil as an ingredient in poultry diets.
View Full-Text
►

▼

Show Figures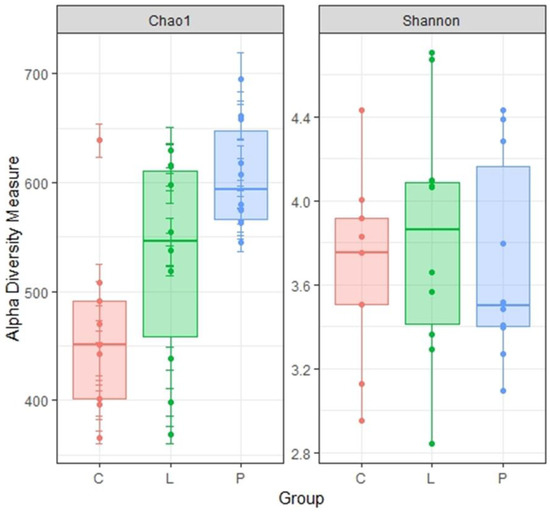 Figure 1
This is an open access article distributed under the
Creative Commons Attribution License
which permits unrestricted use, distribution, and reproduction in any medium, provided the original work is properly cited

MDPI and ACS Style
Kawasaki, K.; Hashimoto, Y.; Hori, A.; Kawasaki, T.; Hirayasu, H.; Iwase, S.-I.; Hashizume, A.; Ido, A.; Miura, C.; Miura, T.; Nakamura, S.; Seyama, T.; Matsumoto, Y.; Kasai, K.; Fujitani, Y. Evaluation of Black Soldier Fly (Hermetia illucens) Larvae and Pre-Pupae Raised on Household Organic Waste, as Potential Ingredients for Poultry Feed. Animals 2019, 9, 98.
Show more citation formats
Show less citations formats
Note that from the first issue of 2016, MDPI journals use article numbers instead of page numbers. See further details
here
.