Humane Euthanasia of Guinea Pigs (
Cavia porcellus

) with a Penetrating Spring-Loaded Captive Bolt

1

Office of Research, Ethics, and Integrity, University of Melbourne, Melbourne 3010, Australia

2

Agriculture Victoria, Attwood 3049, Australia

*

Author to whom correspondence should be addressed.

Received: 1 July 2020 / Revised: 29 July 2020 / Accepted: 29 July 2020 / Published: 5 August 2020
Simple Summary
Various euthanasia methods are currently employed for guinea pigs at their experimental or humane endpoint; however, many have significant limitations or negative animal welfare implications. Captive bolt euthanasia has been used in the guinea pig meat industry but has not been explored in a research setting. This work aimed to investigate the use of a penetrating spring-loaded captive bolt gun as a refinement to guinea pig euthanasia in research. The study found that when compared to blunt force trauma, the captive bolt procedure performed well against all parameters of humane slaughter of production animals and appears to be a feasible refinement for animal welfare.
Guinea pigs (
Cavia porcellus
) have been used in research since the 19th century to collect data due to their physiological similarities to humans. Today, animals perform a vital role in experiments and concerns for laboratory animal welfare are enshrined in the 3R framework of reduction, refinement and replacement. This case study explores a refinement in humane euthanasia of guinea pigs via the use of an irreversible penetrating spring-loaded captive bolt (CB). Penetrating spring-loaded CB stunning for euthanasia (CBE) was performed on 12 guinea pigs with the parameters for humane slaughter of production animals in order to assess the suitability of this method of euthanasia in contrast to blunt force trauma (BFT). All 12 of the guinea pigs were rendered immediately unconscious with excellent experimental tissue quality collection, high repeatability of results and operator (
n
= 8) preference over BFT. Overall, CBE in guinea pigs appears to be a feasible refinement for animal welfare, human preference and improved tissue quality for experimental collection in settings where uncontaminated tissues are required.
View Full-Text
►

▼

Show Figures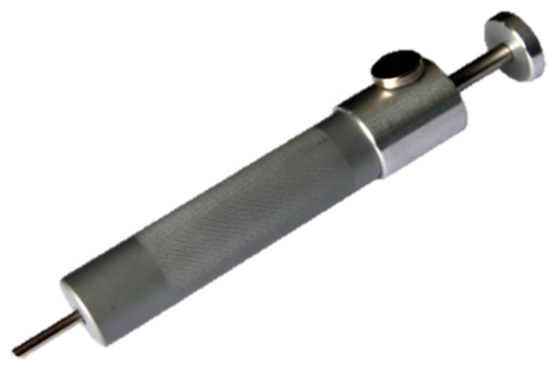 Figure 1
This is an open access article distributed under the
Creative Commons Attribution License
which permits unrestricted use, distribution, and reproduction in any medium, provided the original work is properly cited

Note that from the first issue of 2016, MDPI journals use article numbers instead of page numbers. See further details
here
.