Grazing Seasons and Stocking Rates Affects the Relationship between Herbage Traits of Alpine Meadow and Grazing Behaviors of Tibetan Sheep in the Qinghai–Tibetan Plateau
1
State Key Laboratory of Grassland Agro–ecosystems, College of Pastoral Agriculture Science and Technology, Lanzhou University, Lanzhou 730020, China
2
Key Laboratory of Grassland Livestock Industry Innovation, College of Pastoral Agriculture Science and Technology, Lanzhou University, Lanzhou 730020, China
3
Ministry of Agriculture and Rural Affairs; Lanzhou University, College of Pastoral Agriculture Science and Technology, Lanzhou 730020, China
4
Institute of New Rural Development, Guizhou University, Guiyang 550025, China
5
Texas A&M AgriLife Research, Blackland Research and Extension Cent, 76502–9622, Temple, TX 76502, USA
*
Author to whom correspondence should be addressed.
Received: 8 February 2020 / Revised: 12 March 2020 / Accepted: 14 March 2020 / Published: 15 March 2020
Simple Summary
The relationship between vegetation and grazing behavior of Tibetan sheep on the Qinghai–Tibetan Plateau (QTP) remains a major concern for pursuing the sustainable grazing management of grassland. Grazing behavior is the daily activity of grazing livestock, which can reflect the growth status of the pasture and the level of grassland health in the local pasture, as well as the nutritional needs of Tibetan sheep. We studied the relationship between the grazing behaviors of Tibetan sheep and the quantity and quality of forage in different seasons and different stocking rates. Our results showed that the grazing behavior of Tibetan sheep was greatly affected by the quantity and nutritional quality of the forage. These results may be helpful for local herders to evaluate the nutritional status of forage and condition of grassland degradation, so that appropriate measures can be taken to protect local pastures in advance.
Under the combined effect of stocking rate and grazing season, it is very significant to ascertain whether there is a quantitative relationship between plant community characteristics, chemical composition of forage, and grazing behaviors of Tibetan sheep to better utilize native pasture in the northeast region of the Qinghai–Tibetan Plateau (QTP). The two consecutive year observation experiments on Tibetan sheep's grazing behavior were conducted to evaluate the above-stated relationships between stocking rates of 8 sheep/ha and 16 sheep/ha stocking rates in the both the warm and cold seasons. The results demonstrated that at 8 sheep/ha or in the warm season, due to better forage quality, Tibetan sheep had higher herbage mass, forage crude protein (CP) concentration, CP intake, dry matter intake (DMI), and interval between feed boluses and total number of steps, as well as lower fiber concentration than that at 16 sheep/ha or in the cold season. Diurnal intake rate and walking velocity while intaking increased as both average daylight ambient temperature and relative humidity rose. Using the CP concentration, acid detergent fiber (ADF) concentration, neutral detergent fiber (NDF) concentration, and forage metabolic energy (ME) to predict grazing behavior yielded the best fit equation for Tibetan sheep. For local herdsmen to sustainably use the alpine meadow, 8 sheep/ha in the warm season should be considered as the better grazing condition for preventing grassland degradation.
View Full-Text
►

▼

Show Figures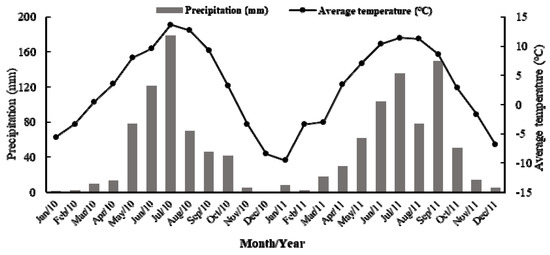 Figure 1
This is an open access article distributed under the
Creative Commons Attribution License
which permits unrestricted use, distribution, and reproduction in any medium, provided the original work is properly cited

MDPI and ACS Style
Xiao, X.; Zhang, T.; Peter Angerer, J.; Hou, F. Grazing Seasons and Stocking Rates Affects the Relationship between Herbage Traits of Alpine Meadow and Grazing Behaviors of Tibetan Sheep in the Qinghai–Tibetan Plateau. Animals 2020, 10, 488.
Show more citation formats
Show less citations formats
Note that from the first issue of 2016, MDPI journals use article numbers instead of page numbers. See further details
here
.