A Genome-Wide Association Study Identifies Quantitative Trait Loci Affecting Hematological Traits in
Camelus bactrianus
1
Key Laboratory of Dairy Biotechnology and Bioengineering, Ministry of Education, College of Food Science and Engineering, Inner Mongolia Agricultural University, Hohhot 010018, China
2
Camel Research Institute of Inner Mongolia, Alxa 737300, China
*
Author to whom correspondence should be addressed.
Received: 2 December 2019 / Revised: 6 January 2020 / Accepted: 6 January 2020 / Published: 7 January 2020
Simple Summary
Bactrian camels can adapt to harsh natural environments. This unique tolerance of camels is tightly linked to their hematological traits, which are related to their immune, metabolic, and disease status. Therefore, mapping genomic regions that affect blood cell traits can help identify genomic characteristics that can be used as biomarkers of immune, metabolic, and disease states. This knowledge will further our understanding of the camel's tolerance mechanisms.
Bactrian camels (
Camelus bactrianus
) are one of the few large livestock species that can survive in the Gobi Desert. Animal immunity and disease resistance are related to hematological traits, which are also associated with tolerance observed in Bactrian camels. However, no genome-wide association studies have examined the genetic mechanism of the immune capability of Bactrian camels. In the present study, we used genotyping-by-sequencing data generated from 366 Bactrian camel accessions to perform a genome-wide association study for 17 hematological traits. Of the 256,616 single-nucleotide polymorphisms (SNPs) obtained, 1,635 trait–SNP associations were among the top quantitative trait locus candidates. Lastly, 664 candidate genes associated with 13 blood traits were identified. The most significant were
ZNF772
,
MTX2
,
ESRRG
,
MEI4
,
IL11
,
FRMPD4
,
GABPA
,
NTF4
,
CRYBG3
,
ENPP5
,
COL16A1
, and
CD207
. The results of our genome-wide association study provide a list of significant SNPs and candidate genes, which offer valuable information for further dissection of the molecular mechanisms that regulate the camel's hematological traits to ultimately reveal their tolerance mechanisms.
View Full-Text
►

▼

Show Figures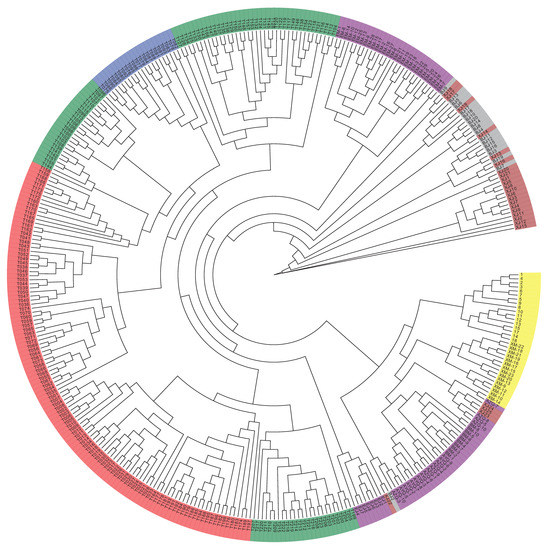 Figure 1
This is an open access article distributed under the
Creative Commons Attribution License
which permits unrestricted use, distribution, and reproduction in any medium, provided the original work is properly cited

Note that from the first issue of 2016, MDPI journals use article numbers instead of page numbers. See further details
here
.