Targeting Cell Adhesion Molecules via Carbonate Apatite-Mediated Delivery of Specific siRNAs to Breast Cancer Cells In Vitro and In Vivo
1
Jeffrey Cheah School of Medicine and Health Sciences, Monash University Malaysia, Jalan Lagoon Selatan, Bandar Sunway, Subang Jaya 47500, Malaysia
2
Health & Wellbeing Cluster, Global Asia in the 21st Century (GA21) Platform, Monash University Malaysia, Jalan Lagoon Selatan, Bandar Sunway, Subang Jaya 47500, Malaysia
*
Author to whom correspondence should be addressed.
Received: 15 March 2019 / Revised: 17 May 2019 / Accepted: 17 May 2019 / Published: 2 July 2019
Abstract
While several treatment strategies are applied to cure breast cancer, it still remains one of the leading causes of female deaths worldwide. Since chemotherapeutic drugs have severe side effects and are responsible for development of drug resistance in cancer cells, gene therapy is now considered as one of the promising options to address the current treatment limitations. Identification of the over-expressed genes accounting for constitutive activation of certain pathways, and their subsequent knockdown with specific small interfering RNAs (siRNAs), could be a powerful tool in inhibiting proliferation and survival of cancer cells. In this study, we delivered siRNAs against mRNA transcripts of over-regulated cell adhesion molecules such as catenin alpha 1 (CTNNA1), catenin beta 1 (CTNNB1), talin-1 (TLN1), vinculin (VCL), paxillin (PXN), and actinin-1 (ACTN1) in human (MCF-7 and MDA-MB-231) and murine (4T1) cell lines as well as in the murine female Balb/c mice model. In order to overcome the barriers of cell permeability and nuclease-mediated degradation, the pH-sensitive carbonate apatite (CA) nanocarrier was used as a delivery vehicle. While targeting CTNNA1, CTNNB1, TLN1, VCL, PXN, and ACTN1 resulted in a reduction of cell viability in MCF-7 and MDA-MB-231 cells, delivery of all these siRNAs via carbonate apatite (CA) nanoparticles successfully reduced the cell viability in 4T1 cells. In 4T1 cells, delivery of CTNNA1, CTNNB1, TLN1, VCL, PXN, and ACTN1 siRNAs with CA caused significant reduction in phosphorylated and total AKT levels. Furthermore, reduced band intensity was observed for phosphorylated and total MAPK upon transfection of 4T1 cells with CTNNA1, CTNNB1, and VCL siRNAs. Intravenous delivery of CTNNA1 siRNA with CA nanoparticles significantly reduced tumor volume in the initial phase of the study, while siRNAs targeting CTNNB1, TLN1, VCL, PXN, and ACTN1 genes significantly decreased the tumor burden at all time points. The tumor weights at the end of the treatments were also notably smaller compared to CA. This successfully demonstrates that targeting these dysregulated genes via RNAi and by using a suitable delivery vehicle such as CA could serve as a promising therapeutic treatment modality for breast cancers.
View Full-Text
►

▼

Figures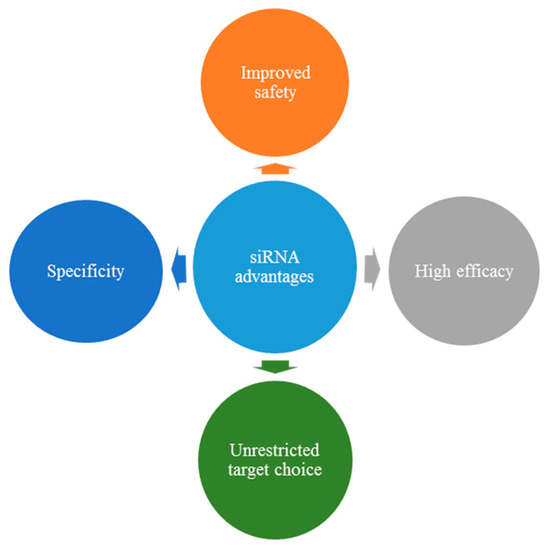 Figure 1
This is an open access article distributed under the
Creative Commons Attribution License
which permits unrestricted use, distribution, and reproduction in any medium, provided the original work is properly cited (CC BY 4.0).

Share & Cite This Article
MDPI and ACS Style
Ashaie, M.A.; Islam, R.A.; Kamaruzman, N.I.; Ibnat, N.; Tha, K.K.; Chowdhury, E.H. Targeting Cell Adhesion Molecules via Carbonate Apatite-Mediated Delivery of Specific siRNAs to Breast Cancer Cells In Vitro and In Vivo. Pharmaceutics 2019, 11, 309.
Note that from the first issue of 2016, MDPI journals use article numbers instead of page numbers. See further details here.
Related Articles
Comments
[Return to top]