Development and Characterization of Liposomal Formulations Containing Phytosterols Extracted from Canola Oil Deodorizer Distillate along with Tocopherols as Food Additives
Drug Design and Discovery Group, College of Pharmacy and Nutrition, University of Saskatchewan, 107 Wiggins Road, Saskatoon, SK S7N 5E5, Canada
*
Authors to whom correspondence should be addressed.
Received: 28 February 2019 / Revised: 2 April 2019 / Accepted: 9 April 2019 / Published: 16 April 2019
Abstract
Phytosterols are plant sterols recommended as adjuvant therapy for hypercholesterolemia and tocopherols are well-established anti-oxidants. However, thermo-sensitivity, lipophilicity and formulation-dependent efficacy bring challenges in the development of functional foods, enriched with phytosterols and tocopherols. To address this, we developed liposomes containing brassicasterol, campesterol and β-sitosterol obtained from canola oil deodorizer distillate, along with alpha, gamma and delta tocopherol. Three approaches; thin film hydration-homogenization, thin film hydration-ultrasonication and Mozafari method were used for formulation. Validated liquid chromatographic tandem mass spectrometry (LC-MS/MS) was utilized to determine the entrapment efficiency of bioactives. Stability studies of liposomal formulations were conducted before and after pasteurization using high temperature short time (HTST) technique for a month. Vesicle size after homogenization and ultrasonication (<200 nm) was significantly lower than by Mozafari method (>200 nm). However, zeta potential (−9 to −14 mV) was comparable which was adequate for colloidal stability. Entrapment efficiencies were greater than 89% for all the phytosterols and tocopherols formulated by all three methods. Liposomes with optimum particle size and zeta potential were incorporated in model orange juice, showing adequate stability after pasteurization (72 °C for 15 s) for a month. Liposomes containing phytosterols obtained from canola waste along with tocopherols were developed and successfully applied as a food additive using model orange juice.
View Full-Text
►

▼

Figures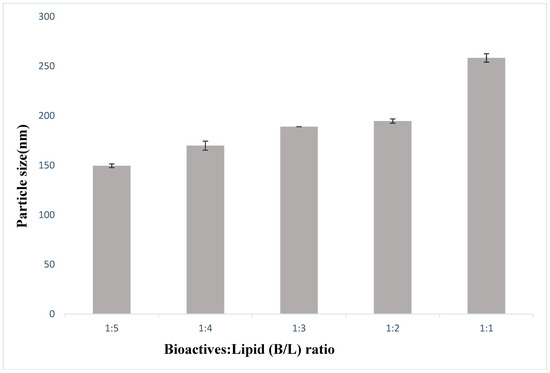 Figure 1
This is an open access article distributed under the
Creative Commons Attribution License
which permits unrestricted use, distribution, and reproduction in any medium, provided the original work is properly cited (CC BY 4.0).

Share & Cite This Article
MDPI and ACS Style
Poudel, A.; Gachumi, G.; Wasan, K.M.; Dallal Bashi, Z.; El-Aneed, A.; Badea, I. Development and Characterization of Liposomal Formulations Containing Phytosterols Extracted from Canola Oil Deodorizer Distillate along with Tocopherols as Food Additives. Pharmaceutics 2019, 11, 185.
Note that from the first issue of 2016, MDPI journals use article numbers instead of page numbers. See further details here.
Related Articles
Comments
[Return to top]