Humanized-VHH Transbodies that Inhibit HCV Protease and Replication
1
Graduate Program in Immunology, Department of Immunology, Faculty of Medicine Siriraj Hospital, Mahidol University, Bangkok 10700, Thailand
2
Laboratory for Research and Technology Development, Department of Parasitology and Center of Excellence on Therapeutic Proteins and Antibody Engineering, Faculty of Medicine Siriraj Hospital, Mahidol University, Bangkok 10700, Thailand
3
Graduate Program in Biomedical Science, Faculty of Allied Health Sciences, Thammasat University, Pathum-thani 12120, Thailand
4
Department of Microbiology and Immunology, Faculty of Veterinary Medicine, Kasetsart University, Bangkok 10900, Thailand
*
Author to whom correspondence should be addressed.
Academic Editor: Curt Hagedorn
Received: 23 December 2014 / Revised: 12 February 2015 / Accepted: 14 April 2015 / Published: 20 April 2015
Abstract
There is a need for safe and broadly effective anti-HCV agents that can cope with genetic multiplicity and mutations of the virus. In this study, humanized-camel V
H
Hs to genotype 3a HCV serine protease were produced and were linked molecularly to a cell penetrating peptide, penetratin (PEN). Human hepatic (Huh7) cells transfected with the JFH-1 RNA of HCV genotype 2a and treated with the cell penetrable nanobodies (transbodies) had a marked reduction of the HCV RNA intracellularly and in their culture fluids, less HCV foci inside the cells and less amounts of HCV core antigen in culture supernatants compared with the infected cells cultured in the medium alone. The PEN-V
H
H-treated-transfected cells also had up-regulation of the genes coding for the host innate immune response (
TRIF
,
TRAF3
,
IRF3
,
IL-28B
and
IFN-
β
), indicating that the cell penetrable nanobodies rescued the host innate immune response from the HCV mediated-suppression. Computerized intermolecular docking revealed that the V
H
Hs bound to residues of the protease catalytic triad, oxyanion loop and/or the NS3 N-terminal portion important for non-covalent binding of the NS4A protease cofactor protein. The so-produced transbodies have high potential for testing further as a candidate for safe, broadly effective and virus mutation tolerable anti-HCV agents.
View Full-Text
►

▼

Figures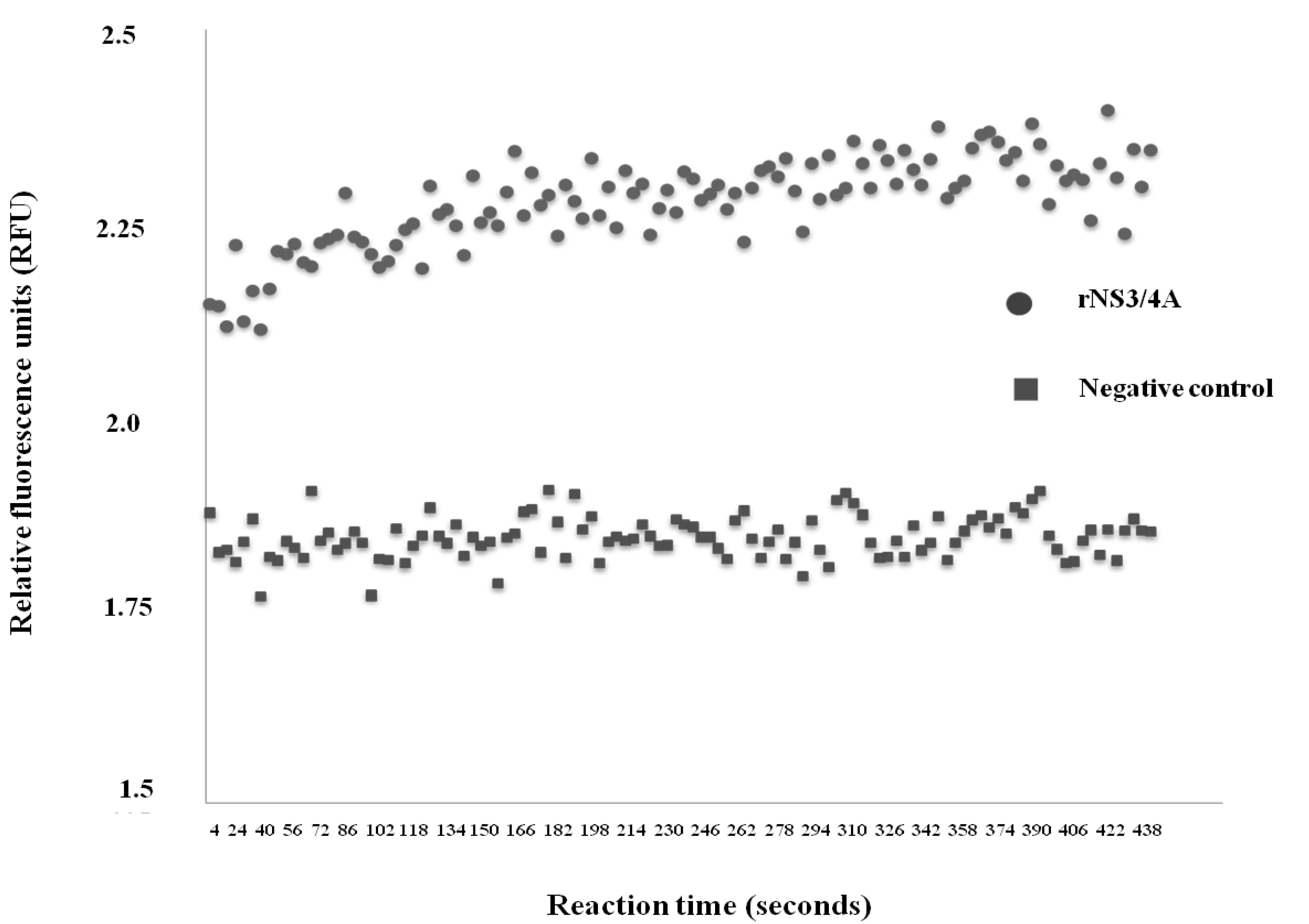 Figure 1
This is an open access article distributed under the
Creative Commons Attribution License
which permits unrestricted use, distribution, and reproduction in any medium, provided the original work is properly cited (CC BY 4.0).

Share & Cite This Article
MDPI and ACS Style
Jittavisutthikul, S.; Thanongsaksrikul, J.; Thueng-in, K.; Chulanetra, M.; Srimanote, P.; Seesuay, W.; Malik, A.A.; Chaicumpa, W. Humanized-VHH Transbodies that Inhibit HCV Protease and Replication. Viruses 2015, 7, 2030-2056.
Related Articles
Comments
[Return to top]