Cynomolgus Monkeys (
Macaca fascicularis

) as an Experimental Infection Model for Human Group A Rotavirus

1

Laboratório de Desenvolvimento Tecnológico em Virologia, Instituto Oswaldo Cruz, Fiocruz, Rio de Janeiro/RJ 21.040-360, Brazil

2

Laboratório de Virologia Comparada e Ambiental, Instituto Oswaldo Cruz, Fiocruz, Rio de Janeiro/RJ 21.040-360, Brazil

3

Serviço de Controle da Qualidade Animal, Instituto de Ciência e Tecnologia em Biomodelos, Fiocruz, Rio de Janeiro/RJ 21.040-360, Brazil

4

Virology and Vaccine Development Laboratory, MIGAL Technology Center, Kiryat Shmona 11016, Israel

*

Author to whom correspondence should be addressed.

Received: 20 March 2018 / Revised: 23 April 2018 / Accepted: 27 April 2018 / Published: 4 July 2018
Abstract
Group A rotaviruses (RVA) are one of the most common causes of severe acute gastroenteritis in infants worldwide. Rotaviruses spread from person to person, mainly by faecal–oral transmission. Almost all unvaccinated children may become infected with RVA in the first two years of life. The establishment of an experimental monkey model with RVA is important to evaluate new therapeutic approaches. In this study, we demonstrated viral shedding and viraemia in juvenile–adult
Macaca fascicularis
orally inoculated with Wa RVA prototype. Nine monkeys were inoculated orally: seven animals with human RVA and two control animals with saline solution. During the study, the monkeys were clinically monitored, and faeces and blood samples were tested for RVA infection. In general, the inoculated animals developed an oligosymptomatic infection pattern. The main clinical symptoms observed were diarrhoea in two monkeys for three days, associated with a reduction in plasmatic potassium content. Viral RNA was detected in seven faecal and five sera samples from inoculated animals, suggesting virus replication. Cynomolgus monkeys are susceptible hosts for human Wa RVA infection. When inoculated orally, they presented self-limited diarrhoea associated with presence of RVA infectious particles in faeces. Thus, cynomolgus monkeys may be useful as animal models to evaluate the efficacy of new antiviral approaches.
View Full-Text
►

▼

Figures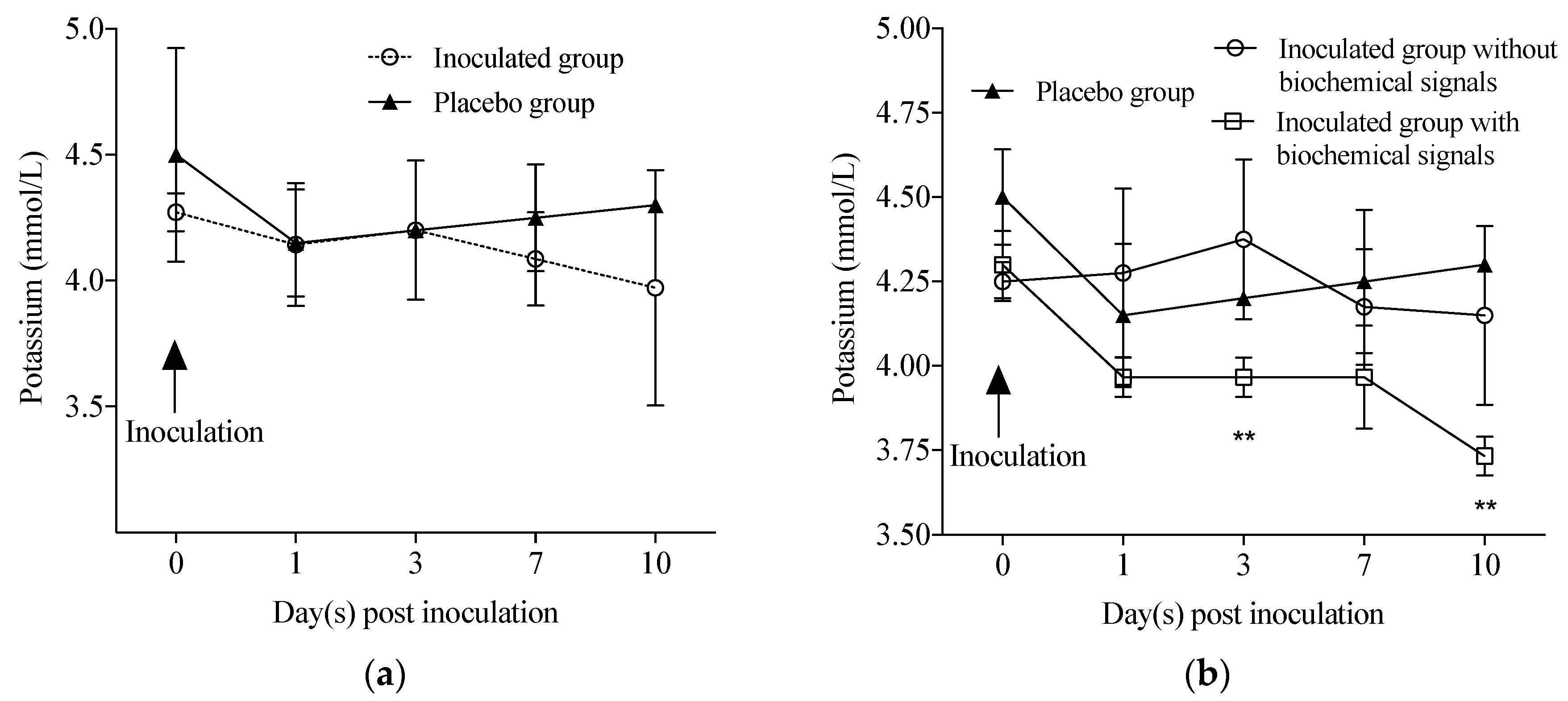 Figure 1
This is an open access article distributed under the
Creative Commons Attribution License
which permits unrestricted use, distribution, and reproduction in any medium, provided the original work is properly cited (CC BY 4.0).

Share & Cite This Article
MDPI and ACS Style
Bentes, G.A.; Guimarães, J.R.; Volotão, E.D.M.; Fialho, A.M.; Hooper, C.; Ganime, A.C.; Gardinali, N.R.; Lanzarini, N.M.; Da Silva, A.D.S.; Pitcovski, J.; Leite, J.P.; Pinto, M.A. Cynomolgus Monkeys (Macaca fascicularis) as an Experimental Infection Model for Human Group A Rotavirus. Viruses 2018, 10, 355.
Note that from the first issue of 2016, MDPI journals use article numbers instead of page numbers. See further details here.
Related Articles
Comments
[Return to top]