Enhancing of Osseointegration with Propolis-Loaded TiO2 Nanotubes in Rat Mandible for Dental Implants
1
Department of Dental Biomaterials, Institute of Biodegradable Materials, BK21 plus Program, School of Dentistry, Chonbuk National University, JeonJu 54896, Korea
2
Department of Prosthodontics, University of Health Sciences, Vientiane 7444, Laos
3
Department of Molecular Biology and the Institute for Molecular biology and Gemetics, Chonbuk National University, JeonJu 54896, Korea
4
Department of Oral Biochemistry, Institute of Oral Bioscience, BK21 plus Program, School of Dentistry, Chonbuk National University, JeonJu 54896, Korea
5
Department of Dental Hygiene, Hanseo University, Seosan 31962, Korea
6
Department of Oral and Maxillofacial Radiology, School of Dentistry and Institute of Oral Bio Science, Chonbuk National University, JeonJu 54896, Korea
*
Author to whom correspondence should be addressed.
†
This author contributed equally to this study and should be considered co-first authors.
Received: 29 November 2017 / Revised: 26 December 2017 / Accepted: 30 December 2017 / Published: 1 January 2018
Abstract
TiO
2
nanotubes (TNT) formation is beneficial for improving bone cell–material interaction and drug delivery for Ti dental implants. Among the natural drugs to be installed in TNT, selected propolis has antibacterial and anti-inflammatory properties. It is a resinous natural product which is collected by the honeybees from the various types of plants with their salivary enzymes. This study concludes that TNT loaded with a propolis (PL-TNT-Ti) dental implant has the ability to improve osseointegration. The propolis particles were embedded within the TNT or adhered to the top. In a cytotoxicity test using osteoblast, PL-TNT-Ti group exhibited an increased cell proliferation and differentiation. A Sprague Dawley rat mandibular model was used to evaluate the osseointegration and bone bonding of TNT or PL-TNT-Ti. From the µ-CT and hematoxylin and eosin (HE) histological results after implantation at 1 and 4 weeks to rat mandibular, an increase in the extent of new bone formation and mineral density around the PL-TNT-Ti implant was confirmed. The Masson's trichrome staining showed the expression of well-formed collagenous for bone formation on the PL-TNT-Ti. Immunohistochemistry staining indicate that bone morphogenetic proteins (BMP-2 and BMP-7) around the PL-TNT-Ti increased the expression of collagen fibers and of osteogenic differentiation whereas the expression of inflammatory cytokine such as interleukin-1 beta (IL-1ß) and tumor necrosis factor-alpha (TNF-α) is decreased.
View Full-Text
►

▼

Figures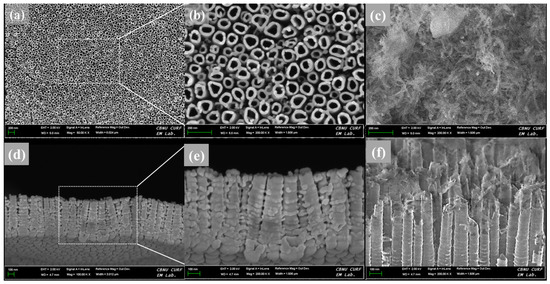 Figure 1
This is an open access article distributed under the
Creative Commons Attribution License
which permits unrestricted use, distribution, and reproduction in any medium, provided the original work is properly cited (CC BY 4.0).

Share & Cite This Article
MDPI and ACS Style
Somsanith, N.; Kim, Y.-K.; Jang, Y.-S.; Lee, Y.-H.; Yi, H.-K.; Jang, J.-H.; Kim, K.-A.; Bae, T.-S.; Lee, M.-H. Enhancing of Osseointegration with Propolis-Loaded TiO2 Nanotubes in Rat Mandible for Dental Implants. Materials 2018, 11, 61.
Note that from the first issue of 2016, MDPI journals use article numbers instead of page numbers. See further details here.
Related Articles
Comments
[Return to top]