Can Low-Level Exposure to Radiofrequency Fields Effect Cognitive Behaviour in Laboratory Animals? A Systematic Review of the Literature Related to Spatial Learning and Place Memory
1
Public Health England, Centre for Radiation, Chemical and Environmental Hazards, Chilton, Oxfordshire OX11 0RQ, UK
2
Health Council of the Netherlands, P.O. Box 16052, 2500 BB The Hague, The Netherlands
*
Author to whom correspondence should be addressed.
Received: 29 March 2019 / Revised: 29 April 2019 / Accepted: 4 May 2019 / Published: 8 May 2019
Abstract
This review considers whether exposure to low-level radiofrequency (RF) fields, mostly associated with mobile phone technology, can influence cognitive behaviour of laboratory animals. Studies were nominated for inclusion using an a priori defined protocol with preselected criteria, and studies were excluded from analysis if they did not include sufficient details about the exposure, dosimetry or experimental protocol, or if they lacked a sham-exposed group. Overall, 62 studies were identified that have investigated the effects of RF fields on spatial memory and place learning and have been published since 1993. Of these, 17 studies were excluded, 20 studies reported no significant field-related effects, 21 studies reported significant impairments or deficits, and four studies reported beneficial consequences. The data do not suggest whether these outcomes are related to specific differences in exposure or testing conditions, or simply represent chance. However, some studies have suggested possible molecular mechanisms for the observed effects, but none of these has been substantiated through independent replication. Further behavioural studies could prove useful to resolve this situation, and it is suggested that these studies should use a consistent animal model with standardized exposure and testing protocols, and with detailed dosimetry provided by heterogeneous, anatomically-realistic animal models.
View Full-Text
►

▼

Figures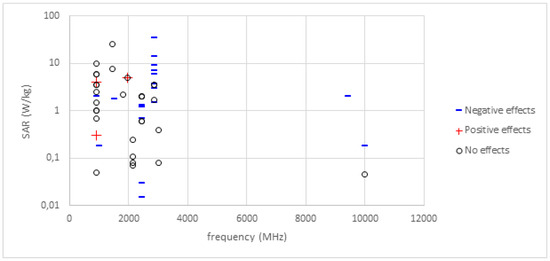 Figure 1
This is an open access article distributed under the
Creative Commons Attribution License
which permits unrestricted use, distribution, and reproduction in any medium, provided the original work is properly cited (CC BY 4.0).

Share & Cite This Article
MDPI and ACS Style
Sienkiewicz, Z.; van Rongen, E. Can Low-Level Exposure to Radiofrequency Fields Effect Cognitive Behaviour in Laboratory Animals? A Systematic Review of the Literature Related to Spatial Learning and Place Memory. Int. J. Environ. Res. Public Health 2019, 16, 1607.
Note that from the first issue of 2016, MDPI journals use article numbers instead of page numbers. See further details here.
Related Articles
Comments
[Return to top]