Elimination of
Schistosoma japonicum

Transmission in China: A Case of Schistosomiasis Control in the Severe Epidemic Area of Anhui Province

1

Department of Epidemiology, School of Public Health, Fudan University, 130 Dong'an Road, Shanghai 200032, China

2

Key Laboratory of Public Health Safety, Ministry of Education, 130 Dong'an Road, Shanghai 200032, China

3

Center of Tropical Disease Research, 130 Dong'an Road, Shanghai 200032, China

4

Institute for the Prevention and Control of Schistosomiasis in Anhui Province, 337 Wuhu Road, Hefei 230061, China

5

Guichi Antischistosomiasis Station, West Qiupu Road, Chizhou 247100, China

6

School of Epidemiology and Public Health, University of Ottawa, 600 Peter Morand, Ottawa, ON K1G 5Z3, Canada

†

These authors contributed equally to this work.

*

Author to whom correspondence should be addressed.

Received: 30 November 2018 / Revised: 30 December 2018 / Accepted: 2 January 2019 / Published: 7 January 2019
Abstract
Over the several decades, China has been incessantly optimizing control strategies in response to the varying epidemic situations of schistosomiasis. We evaluated continuously the changing prevalence under different control strategies of two villages, Sanlian and Guifan, in China through five phases lasting 37 years. We tested residents, calculated prevalence and discussed change causes. We found the prevalence in Sanlian did not differ significant from that of Guifan (
p
= 0.18) in 1981, but decreased to 2.66%, much lower than Guifan's 11.25%, in 1984 (
p
= 0). Besides, prevalence in Guifan increased to 21.25% in 1987, while in Sanlian it rose to 20.78% until 1989. Those data confirmed that praziquantel combined with snail control could better reduce the prevalence. From 1992 to 1994, the prevalence in the two villages displayed downtrends, which showed the World Bank Loan Project worked. From 1995 to 2004, repeated oscillations with no obvious change trend was seen. Since 2005, the prevalence in both villages has shown a significant downtrend (
p
< 0.05), which suggests the integrated strategy is effective. We considered the control strategies were implemented suitably in the study area under changing social circumstances. Adjusting the strategy in consideration of social transformations is necessary and vital. The experience may be useful for policy making of other epidemic areas with an analogous situation.
View Full-Text
►

▼

Figures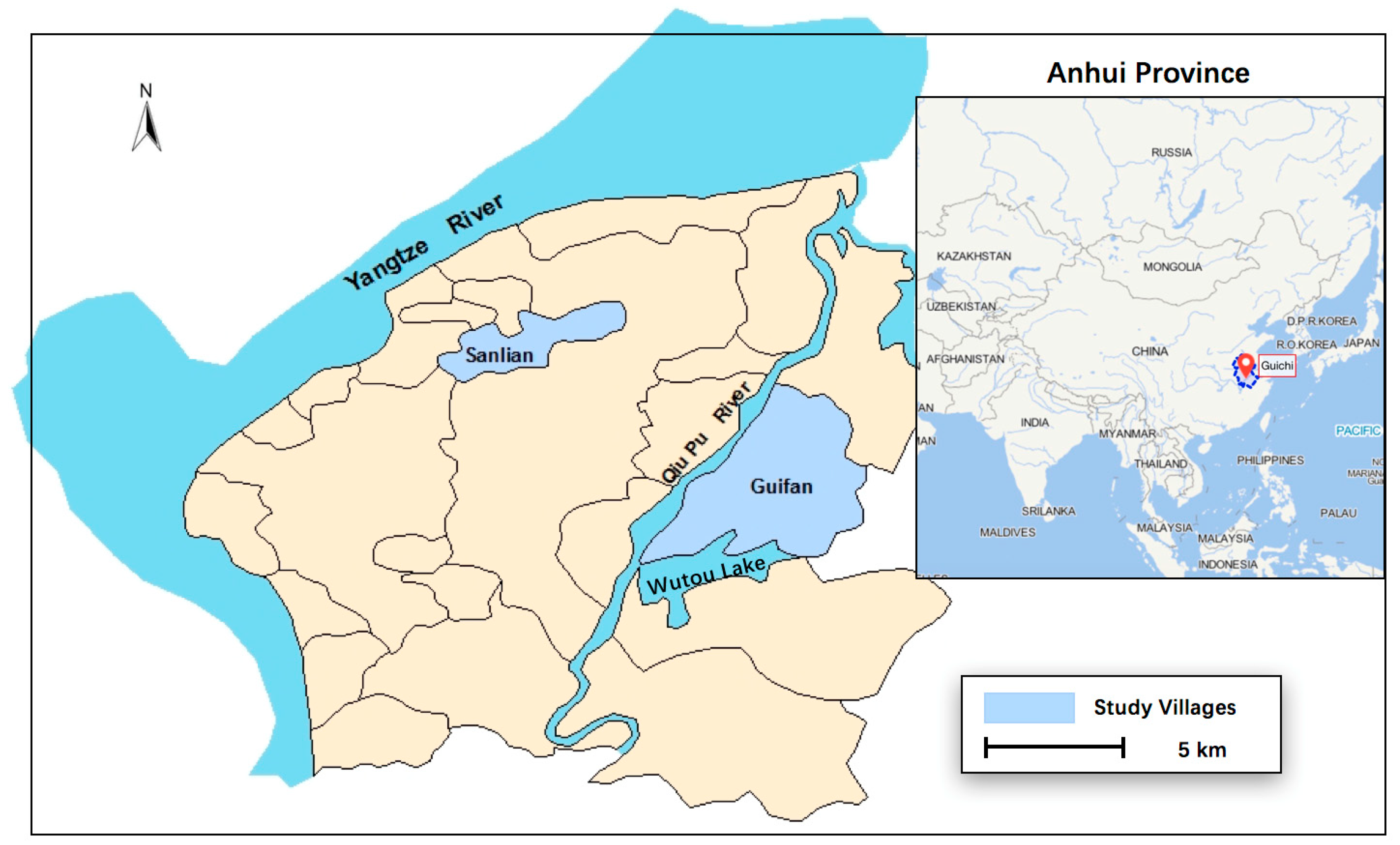 Figure 1
This is an open access article distributed under the
Creative Commons Attribution License
which permits unrestricted use, distribution, and reproduction in any medium, provided the original work is properly cited (CC BY 4.0).

Share & Cite This Article
MDPI and ACS Style
Li, L.; Zhou, Y.; Wang, T.; Zhang, S.; Chen, G.; Zhao, G.; He, N.; Zhang, Z.; Yang, D.; Yang, Y.; Yang, Y.; Yuan, H.; Chen, Y.; Jiang, Q. Elimination of Schistosoma japonicum Transmission in China: A Case of Schistosomiasis Control in the Severe Epidemic Area of Anhui Province. Int. J. Environ. Res. Public Health 2019, 16, 138.
Note that from the first issue of 2016, MDPI journals use article numbers instead of page numbers. See further details here.
Related Articles
Comments
[Return to top]