Bioactive Compound Synthetic Capacity and Ecological Significance of Marine Bacterial Genus Pseudoalteromonas
Tasmania Institute of Agricultural Research, School of Agricultural Science, University of Tasmania, Sandy Bay, Private Bag 54, Hobart, Tasmania, 7001, Australia
Received: 27 November 2007 / Accepted: 14 December 2007 / Published: 18 December 2007
Abstract
The genus Pseudoalteromonas is a marine group of bacteria belonging to theclass Gammaproteobacteria that has come to attention in the natural product andmicrobial ecology science fields in the last decade. Pigmented species of the genus havebeen shown to produce an array of low and high molecular weight compounds withantimicrobial, anti-fouling, algicidal and various pharmaceutically-relevant activities.Compounds formed include toxic proteins, polyanionic exopolymers, substitutedphenolic and pyrolle-containing alkaloids, cyclic peptides and a range of bromine-substituted compounds. Ecologically, Pseudoalteromonas appears significant and to datehas been shown to influence biofilm formation in various marine econiches; involved inpredator-like interactions within the microbial loop; influence settlement, germinationand metamorphosis of various invertebrate and algal species; and may also be adopted bymarine flora and fauna as defensive agents. Studies have been so far limited to arelatively small subset of strains compared to the known diversity of the genussuggesting that many more discoveries of novel natural products as well as ecologicalconnections these may have in the marine ecosystem remain to be made.
View Full-Text
►

▼

Figures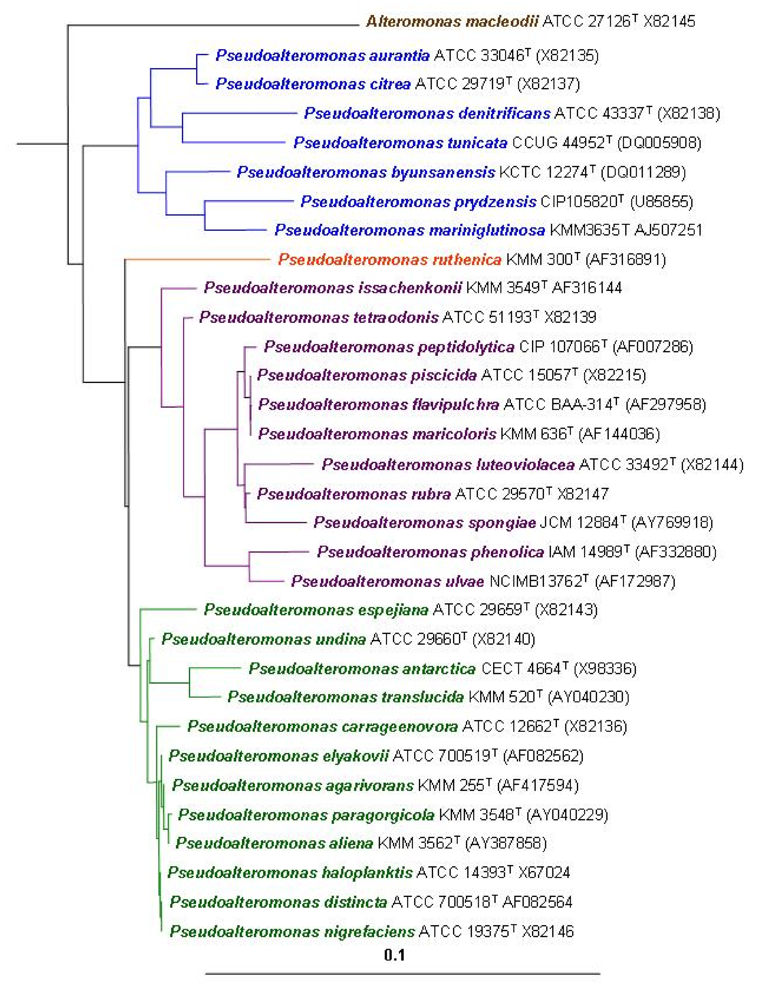 Figure 1

Share & Cite This Article
MDPI and ACS Style
Bowman, J.P. Bioactive Compound Synthetic Capacity and Ecological Significance of Marine Bacterial Genus Pseudoalteromonas. Mar. Drugs 2007, 5, 220-241.
Related Articles
Comments
[Return to top]