Genome Sequencing of the Japanese Eel (
Anguilla japonica

) for Comparative Genomic Studies on

tbx4

and a

tbx4

Gene Cluster in Teleost Fishes

1

BGI Education Center, University of Chinese Academy of Sciences, Shenzhen 518083, China

2

Shenzhen Key Lab of Marine Genomics, Guangdong Provincial Key Lab of Molecular Breeding in Marine Economic Animals, BGI Academy of Marine Sciences, BGI Marine, BGI, Shenzhen 518083, China

3

BGI Zhenjiang Institute of Hydrobiology, Zhenjiang 212000, China

4

Guangdong Provincial Key Laboratory for Aquatic Economic Animals, School of Life Sciences, Sun Yat-Sen University, Guangzhou 510275, China

*

Author to whom correspondence should be addressed.

†

These authors contributed equally to this project.

Received: 17 June 2019 / Revised: 17 July 2019 / Accepted: 18 July 2019 / Published: 20 July 2019
Abstract
Limbs originated from paired fish fins are an important innovation in Gnathostomata. Many studies have focused on limb development-related genes, of which the T-box transcription factor 4 gene (
tbx4
) has been considered as one of the most essential factors in the regulation of the hindlimb development. We previously confirmed pelvic fin loss in
tbx4
-knockout zebrafish. Here, we report a high-quality genome assembly of the Japanese eel (
Anguilla japonica
), which is an economically important fish without pelvic fins. The assembled genome is 1.13 Gb in size, with a scaffold N50 of 1.03 Mb. In addition, we collected 24
tbx4
sequences from 22 teleost fishes to explore the correlation between
tbx4
and pelvic fin evolution. However, we observed complete exon structures of
tbx4
in several pelvic-fin-loss species such as Ocean sunfish (
Mola mola
) and ricefield eel (
Monopterus albus
). More interestingly, an inversion of a special
tbx4
gene cluster (
brip1
-
tbx4
-
tbx2b
-
bcas3
) occurred twice independently, which coincides with the presence of fin spines. A nonsynonymous mutation (M82L) was identified in the nuclear localization sequence (NLS) of the Japanese eel
tbx4
. We also examined variation and loss of hindlimb enhancer B (HLEB), which may account for pelvic fin loss in Tetraodontidae and Diodontidae. In summary, we generated a genome assembly of the Japanese eel, which provides a valuable genomic resource to study the evolution of fish
tbx4
and helps elucidate the mechanism of pelvic fin loss in teleost fishes. Our comparative genomic studies, revealed for the first time a potential correlation between the
tbx4
gene cluster and the evolutionary development of toxic fin spines. Because fin spines in teleosts are usually venoms, this
tbx4
gene cluster may facilitate the genetic engineering of toxin-related marine drugs.
View Full-Text
►

▼

Figures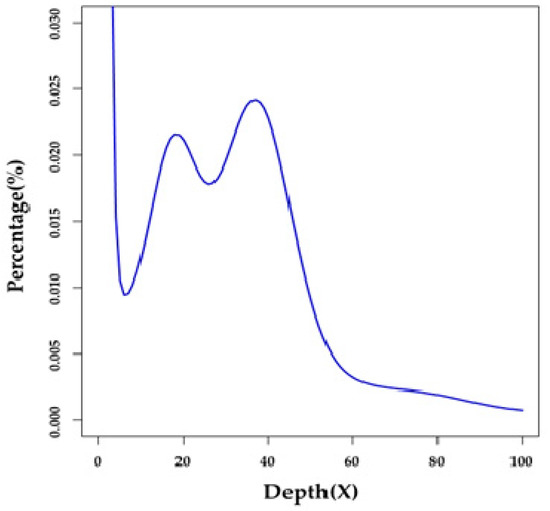 Figure 1
This is an open access article distributed under the
Creative Commons Attribution License
which permits unrestricted use, distribution, and reproduction in any medium, provided the original work is properly cited (CC BY 4.0).

Share & Cite This Article
MDPI and ACS Style
Chen, W.; Bian, C.; You, X.; Li, J.; Ye, L.; Wen, Z.; Lv, Y.; Zhang, X.; Xu, J.; Yang, S.; Gu, R.; Lin, X.; Shi, Q. Genome Sequencing of the Japanese Eel (Anguilla japonica) for Comparative Genomic Studies on tbx4 and a tbx4 Gene Cluster in Teleost Fishes. Mar. Drugs 2019, 17, 426.
Note that from the first issue of 2016, MDPI journals use article numbers instead of page numbers. See further details here.
Related Articles
Comments
[Return to top]