The Impact of Maternal Fructose Exposure on Angiogenic Activity of Endothelial Progenitor Cells and Blood Flow Recovery After Critical Limb Ischemia in Rat Offspring
1
Institute for Translational Research in Biomedicine, Kaohsiung Chang Gung Memorial Hospital, Kaohsiung 833, Taiwan
2
Department of Biotechnology, College of Life Science, Kaohsiung Medical University, Kaohsiung 833, Taiwan
3
Department of Urology, Kaohsiung Chang Gung Memorial Hospital and Chang Gung University College of Medicine, Kaohsiung 833, Taiwan
4
Department of Pediatrics, Kaohsiung Chang Gung Memorial Hospital and Chang Gung University College of Medicine, Kaohsiung 833, Taiwan
*
Authors to whom correspondence should be addressed.
Received: 15 April 2019 / Revised: 14 May 2019 / Accepted: 15 May 2019 / Published: 16 May 2019
Abstract
Adult metabolic syndrome is considered to be elicited by the developmental programming which is regulated by the prenatal environment. The maternal excess intake of fructose, a wildly used food additive, is found to be associated with developmental programing-associated cardiovascular diseases. To investigate the effect of maternal fructose exposure (MFE) on endothelial function and repair, which participate in the initiation and progress of cardiovascular disease, we applied a rat model with maternal fructose excess intake during gestational and lactational stage and examined the number and function of endothelial progenitor cells (EPCs) in 3-month-old male offspring with induction of critical limb ischemia (CLI). Results showed that the circulating levels of c-Kit+/CD31+ and Sca-1+/KDR+ EPC were reduced by MFE. In vitro angiogenesis analysis indicated the angiogenic activity of bone marrow-derived EPC, including tube formation and cellular migration, was reduced by MFE. Western blots further indicated the phosphorylated levels of ERK1/2, p38-MAPK, and JNK in circulating peripheral blood mononuclear cells were up-regulated by MFE. Fourteen days after CLI, the reduced blood flow recovery, lowered capillary density, and increased fibrotic area in quadriceps were observed in offspring with MFE. Moreover, the aortic endothelium-mediated vasorelaxant response in offspring was impaired by MFE. In conclusion, maternal fructose intake during gestational and lactational stage modulates the number and angiogenic activity of EPCs and results in poor blood flow recovery after ischemic injury.
View Full-Text
►

▼

Figures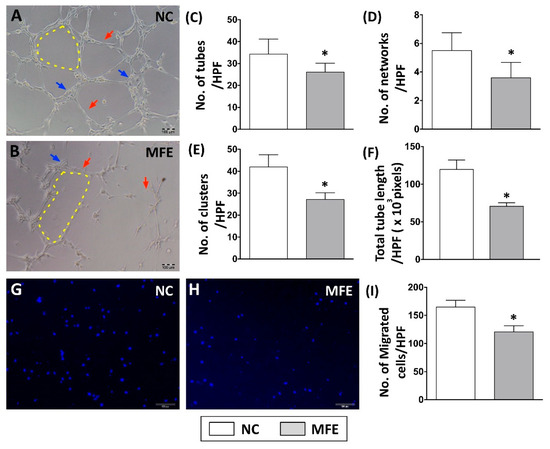 Figure 1
This is an open access article distributed under the
Creative Commons Attribution License
which permits unrestricted use, distribution, and reproduction in any medium, provided the original work is properly cited (CC BY 4.0).

Share & Cite This Article
MDPI and ACS Style
Leu, S.; Wu, K.L.H.; Lee, W.-C.; Tain, Y.-L.; Chan, J.Y.H. The Impact of Maternal Fructose Exposure on Angiogenic Activity of Endothelial Progenitor Cells and Blood Flow Recovery After Critical Limb Ischemia in Rat Offspring. Int. J. Mol. Sci. 2019, 20, 2429.
Note that from the first issue of 2016, MDPI journals use article numbers instead of page numbers. See further details here.
Related Articles
Comments
[Return to top]