Dietary Conjugated Linoleic Acid-Enriched Cheeses Influence the Levels of Circulating n-3 Highly Unsaturated Fatty Acids in Humans
1
Dipartimento Scienze Biomediche, Università degli Studi di Cagliari, 09042 Monserrato, Italy
2
Université Clermont Auvergne, INRA, VetAgro Sup, UMR Herbivores, F-63122 Saint-Genès-Champanelle, France
3
APC Microbiome Ireland, Teagasc Food Research Centre, Moorepark, Fermoy, P61 C996 Co. Cork, Ireland
4
APC Microbiome Ireland, University College Cork, T12 YT20 Cork, Ireland
5
Servizio per la Ricerca nei Prodotti di Origine Animale, AGRIS Sardegna, Loc. Bonassai, 07100 Sassari, Italy
6
Fondazione Policlinico Universitario A. Gemelli IRCCS, 00168 Roma, Italy
†
These authors have contributed equally to this work.
‡
Current address: Minimally Invasive Surgery Research Center, Iran University of Medical Sciences, 1449614535 Teheran, Iran.
*
Author to whom correspondence should be addressed.
Received: 17 April 2018 / Revised: 25 May 2018 / Accepted: 5 June 2018 / Published: 11 June 2018
Abstract
n-3 highly unsaturated fatty acids (n-3 HUFA) directly and indirectly regulate lipid metabolism, energy balance and the inflammatory response. We investigated changes to the n-3 HUFA score of healthy adults, induced by different types and amounts of conjugated linoleic acid (CLA)-enriched (ENCH) cheeses consumed for different periods of time, compared to dietary fish oil (FO) pills (500 mg, each containing 100 mg of eicosapentaenoic and docosahexaenoic acids—EPA+DHA) or α-linolenic acid (ALA)-rich linseed oil (4 g, containing 2 g of ALA). A significant increase in the n-3 HUFA score was observed, in a dose-dependent manner, after administration of the FO supplement. In terms of the impact on the n-3 HUFA score, the intake of ENCH cheese (90 g/day) for two or four weeks was equivalent to the administration of one or two FO pills, respectively. Conversely, the linseed oil intake did not significantly impact the n-3 HUFA score. Feeding ENCH cheeses from different sources (bovine, ovine and caprine) for two months improved the n-3 HUFA score by increasing plasma DHA, and the effect was proportional to the CLA content in the cheese. We suggest that the improved n-3 HUFA score resulting from ENCH cheese intake may be attributed to increased peroxisome proliferator-activated receptor alpha (PPAR-α) activity. This study demonstrates that natural ENCH cheese is an alternative nutritional source of n-3 HUFA in humans.
View Full-Text
►

▼

Figures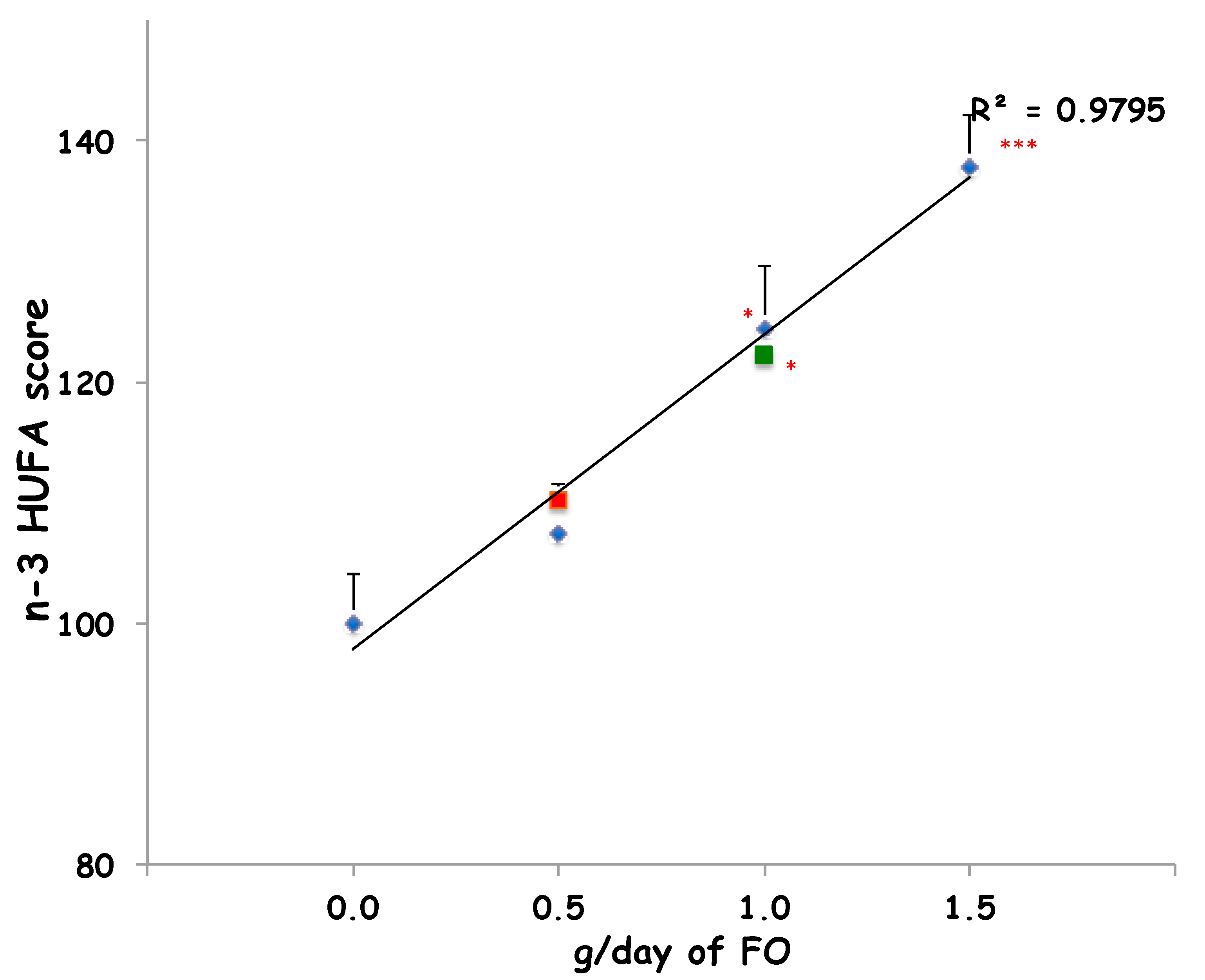 Figure 1
This is an open access article distributed under the
Creative Commons Attribution License
which permits unrestricted use, distribution, and reproduction in any medium, provided the original work is properly cited (CC BY 4.0).

Share & Cite This Article
MDPI and ACS Style
Murru, E.; Carta, G.; Cordeddu, L.; Melis, M.P.; Desogus, E.; Ansar, H.; Chilliard, Y.; Ferlay, A.; Stanton, C.; Coakley, M.; Ross, R.P.; Piredda, G.; Addis, M.; Mele, M.C.; Cannelli, G.; Banni, S.; Manca, C. Dietary Conjugated Linoleic Acid-Enriched Cheeses Influence the Levels of Circulating n-3 Highly Unsaturated Fatty Acids in Humans. Int. J. Mol. Sci. 2018, 19, 1730.
Note that from the first issue of 2016, MDPI journals use article numbers instead of page numbers. See further details here.
Related Articles
Comments
[Return to top]