Serum Deprivation-Induced Human GM3 Synthase (hST3Gal V) Gene Expression Is Mediated by Runx2 in Human Osteoblastic MG-63 Cells
1
Department of Medicinal Biotechnology, College of Health Sciences, Dong-A University, Busan 604-714, Korea
2
Department of Orthopaedic Surgery, College of Medicine, Dong-A University, Busan 604-714, Korea
3
Molecular and Cellular Glycobiology Unit, Department of Biological Sciences, SungKyunKwan University, Kyunggi-Do 440-746, Korea
*
Author to whom correspondence should be addressed.
†
These authors contributed equally to this work.
Academic Editor: Florian Lang
Received: 31 October 2015 / Revised: 15 December 2015 / Accepted: 22 December 2015 / Published: 29 December 2015
Abstract
Serum deprivation (SD) is well known to induce G0/G1 cell cycle arrest and apoptosis in various cells. In the present study, we firstly found that SD could induce G1 arrest and the differentiation of human osteoblastic MG-63 cells, as evidenced by the increase of osteoblastic differentiation markers, such as bone morphogenetic protein-2 (BMP-2), osteocalcin and runt-related transcription factor 2 (Runx2). In parallel, gene expression of human GM3 synthase (hST3Gal V) catalyzing ganglioside GM3 biosynthesis was upregulated by SD in MG-63 cells. The 5′-flanking region of the hST3Gal V gene was functionally characterized to elucidate transcriptional regulation of hST3Gal V in SD-induced MG-63 cells. Promoter analysis using 5′-deletion constructs of the hST3Gal V gene demonstrated that the −432 to −177 region functions as the SD-inducible promoter. Site-directed mutagenesis revealed that the Runx2 binding sites located side-by-side at positions −232 and −222 are essential for the SD-induced expression of hST3Gal V in MG-63 cells. In addition, the chromatin immunoprecipitation assay also showed that Runx2 specifically binds to the hST3Gal V promoter region containing Runx2 binding sites. These results suggest that SD triggers upregulation of hST3Gal V gene expression through Runx2 activation by BMP signaling in MG-63 cells.
View Full-Text
►

▼

Figures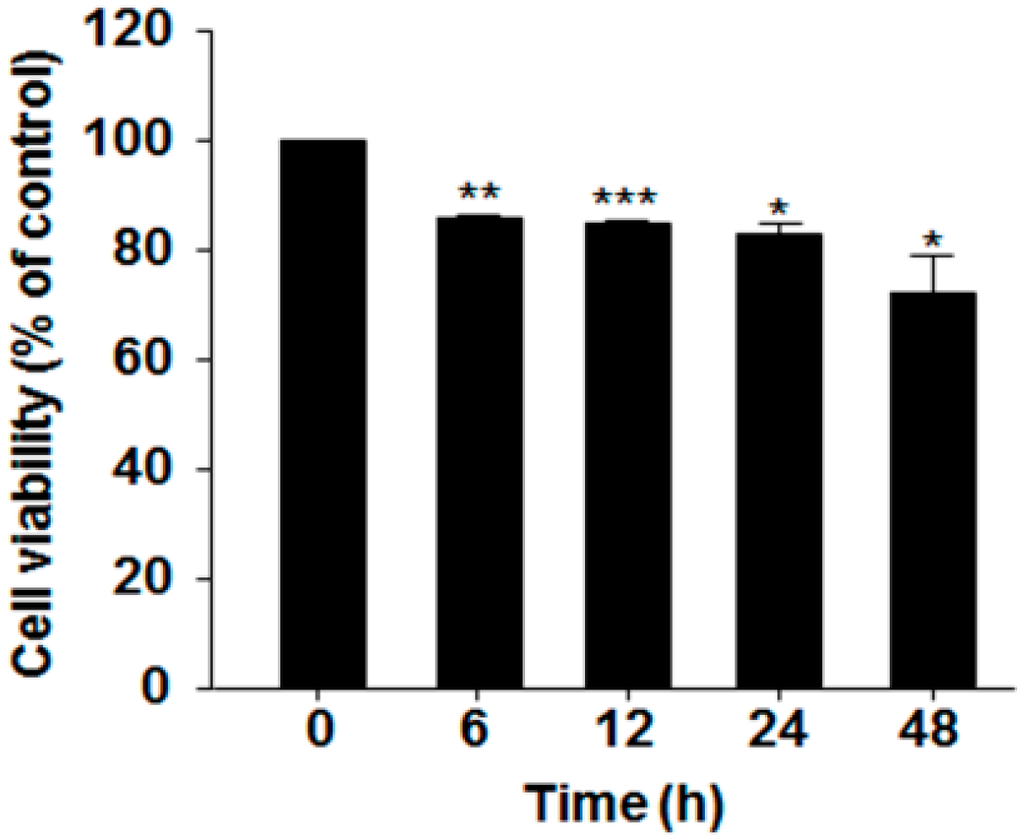 Figure 1
This is an open access article distributed under the
Creative Commons Attribution License
which permits unrestricted use, distribution, and reproduction in any medium, provided the original work is properly cited (CC BY 4.0).

Share & Cite This Article
MDPI and ACS Style
Yoon, H.-K.; Lee, J.-W.; Kim, K.-S.; Mun, S.-W.; Kim, D.-H.; Kim, H.-J.; Kim, C.-H.; Lee, Y.-C. Serum Deprivation-Induced Human GM3 Synthase (hST3Gal V) Gene Expression Is Mediated by Runx2 in Human Osteoblastic MG-63 Cells. Int. J. Mol. Sci. 2016, 17, 35.
Note that from the first issue of 2016, MDPI journals use article numbers instead of page numbers. See further details here.
Related Articles
Comments
[Return to top]